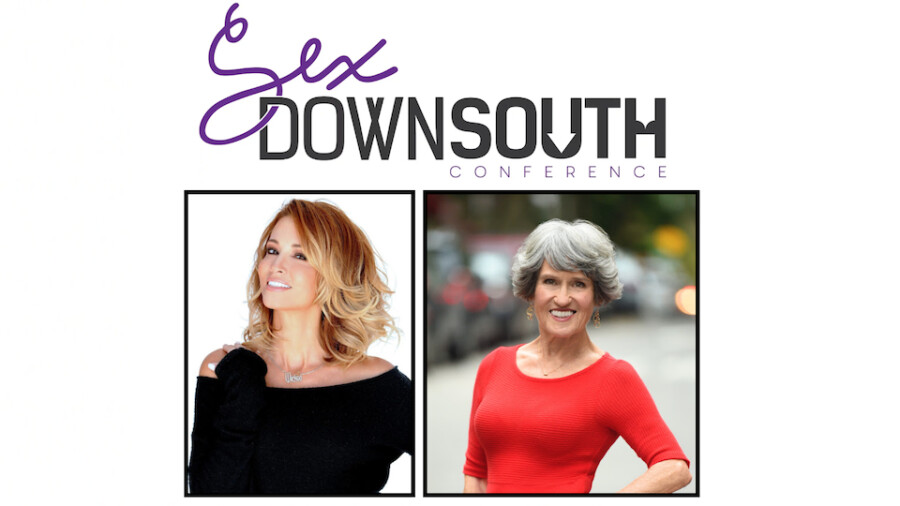 Jessica Drake, Joan Price Reveal 'Sex Secrets for Young and Old' at Sex Down South
ATLANTA — Jessica Drake will join senior sex expert and author Joan Price at the Sex Down South conference on Saturday at 3:15 p.m. (EDT).
The educational presentation is billed as, "The Porn Star and the Little Old Lady Walk into 'Sex Down South': Jessica Drake and Joan Price Share Sex Secrets for Young and Old." For those who cannot attend in person, the discussion will also be available virtually.
The Wicked Sensual Care brand ambassador, performer and sex educator previously collaborated with Price on "Jessica Drake's Guide to Wicked Sex: Senior Sex."
"Their collaboration also led to an intense friendship and many discussions as Jessica shared her work speaking to college students, and Joan shared hers speaking to seniors," a rep explained. "They discovered that the sexual concerns of young adults and seniors were sometimes drastically different — but sometimes identical."
Their conversation at Sex Down South, the rep continued, will "reveal what young people and old people really think, question and need in their intimate lives. They will also discuss porn, porn literacy, sex education and much more."
Drake praised her ongoing collaborations with Price.
"Every time I have the opportunity to speak alongside Joan, and advance sex education for a mass audience, it is hugely rewarding," she said. "During the roughest part of the pandemic, we created this quirky, clever discussion together as something to look forward to, and even though I'll be there in person and Joan will be onscreen, our chemistry is palpable. Each time we present it to a different audience, we find different angles to discuss and the feedback is always so good."
Drake was a virtual guest at last year's Sex Down South virtually and expressed excitement about being able to attend in person.
"I'm grateful to [organizers] Marla, Tia, and the entire SDS team for creating such a welcoming space, and I'm so lucky to have Joan in my life," she said.
Price added, "Ever since Jessica and I created 'Jessica Drake's Guide to Wicked Sex: Senior Sex' together, we discovered how powerfully the two of us enhance each other's ideas and skills and how much we enjoy working together. Our 'Porn Star and Little Old Lady' presentation has been an exciting project which we're ready to take on the road. We presented a different version of it for therapists at the AASECT conference to rave reviews. This is another opportunity to showcase our knowledge while entertaining our audience." 
The seventh annual Sex Down South Conference will take place tomorrow through Saturday at the Sheraton Atlanta Hotel. The weekend will feature "progressive discourse and workshops involving sexual education with guest appearances from experts in academia as well as the entertainment industry," noted the rep.
For more information and registration details, please visit SexDownSouth.com.