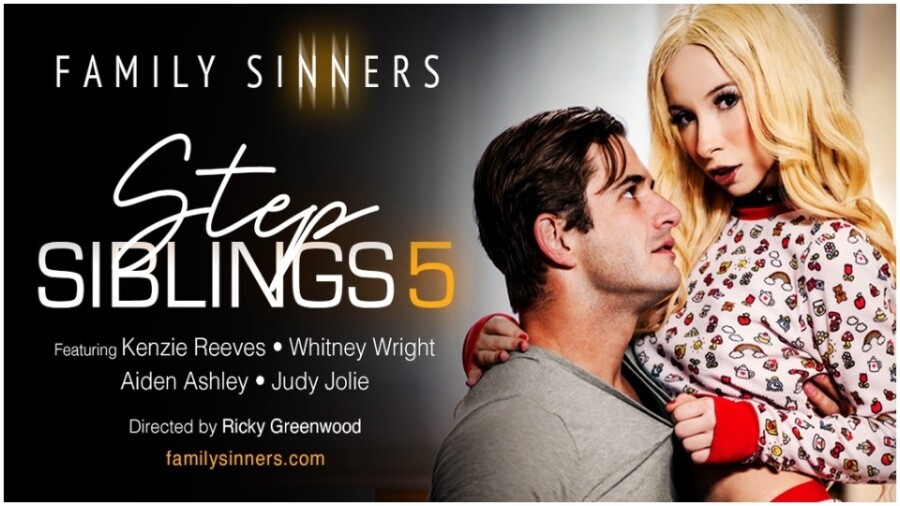 Kenzie Reeves Leads 'Step Siblings 5' for Family Sinners
MONTREAL — Kenzie Reeves shares the box cover spotlight, alongside Nathan Bronson, for "Step Siblings 5" from Family Sinners.
The latest installment of the taboo series also features Aiden Ashley, Judy Jolie and Whitney Wright with Robby Echo, Timmy Pistol and Codey Steele under the direction of Ricky Greenwood.
"With her trademark high-energy persona, Kenzie dives headfirst into this erotic taboo fantasy that is sure to please," said Jon Blitt, VP of Family Sinners parent company Mile High Media. "Ricky offers up four compelling scenes of forbidden lust and intense passion starring a stunning cast of youthful performers."
In addition to Reeves and Bronson, the pairings include Jolie and Steele, Wright with Echo and Ashley and Pistol.
Click here for box art and additional details and follow Family Sinners on Twitter. Direct wholesale inquiries to wilma@mile-high-media.com or call (800) 363-0133.