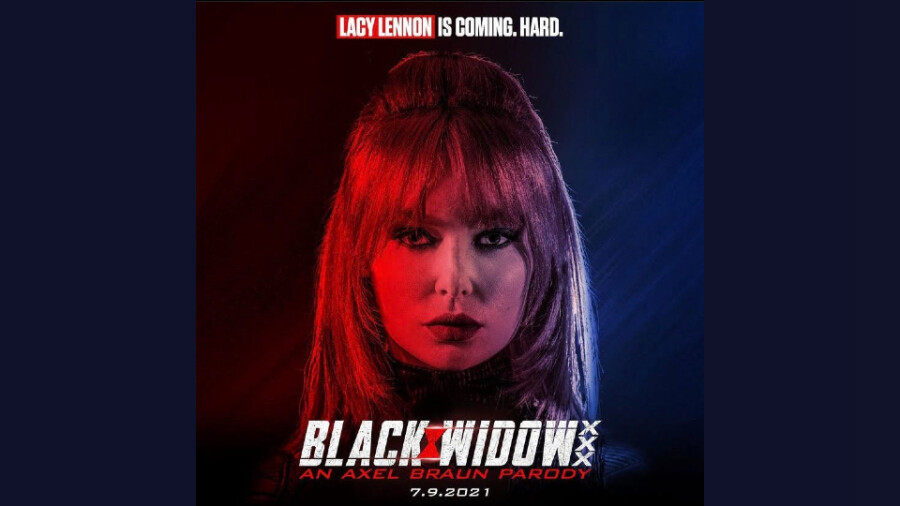 Lacy Lennon, Wicked Tout 'Black Widow XXX' Character Reveal
LOS ANGELES — Lacy Lennon's character reveal as Natasha Romanoff in the upcoming Wicked Pictures feature "Black Widow XXX: An Axel Braun Parody" has picked up social media heat with more than 3,000 combined "likes" on Twitter and Instagram.
"The wait is over. The Black Widow you deserve is here," Lennon said.
"True to their reputations as consummate devotees of comic book lore," noted a rep, "the photo reveals Braun and Lennon have collaborated to create the first screen iteration of the deadly superspy faithful to the character creator Stan Lee, scripter Don Rico and artist Don Heck first introduced in 'Tales of Suspense' No. 52 over half a century ago."
"Pop culture critics were quick to contrast Lennon's canonical red tresses and bangs with the ever-evolving hair colors and styles of Scarlett Johansson's Black Widow in the Marvel films," the rep added. "From the curl-tastic burgundy 'do of 'Iron Man 2' to 'Infinity War's' blonde semi-bob, Black Widow's big-screen persona often seemed more aligned with other movies Johansson may have been filming concurrently with the 'Avengers' cycle than with the Natasha Romanoff enshrined in Marvel canon."
"Black Widow XXX: An Axel Braun Parody" is scheduled for release on July 9.
In related news, Lennon recently spoke about her first day on the set of the parody release.
Follow Lacy Lennon on Twitter and Instagram; visit Wicked.com and follow the studio on Twitter here.