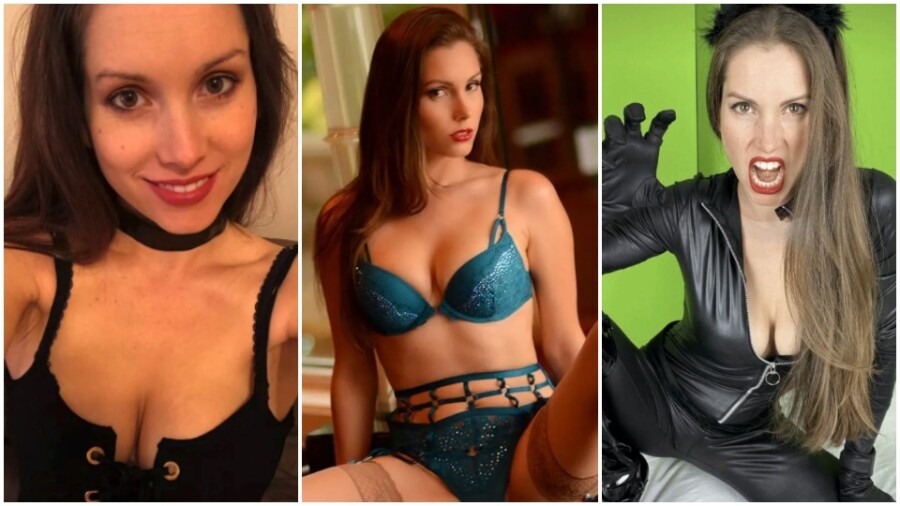 Lelu Love Reclaims Title as Top 'VNALive Girl' for July
LOS ANGELES — Lelu Love has returned to the top of the "VNALive Girl" leaderboard for July, as voted by fans of Vicky Vette's VNALive.com. Love ascended to the top of the leaderboard three other times this year as well as in October 2020 and three times in 2017.
Second-place honors in February went to Daisy Destin and Lonestar Angel finished third.
The cam performer is a NightMoves Awards winner for "Best Online Presence" and a former XBIZ Awards nominee for "Web Star of the Year."
Most of Love's shows are performed Saturday mornings at 8 a.m. (PDT).
"I am having my best year yet with VNALive.com," she exclaimed. "I'm not sure what I am doing differently this year but I am grateful to have four first-place wins.  Much love to the fans at VNALive and the members of my site, who voted me No. 1 again."
"August is a new month of shows, so come check me out again this month," Love added.
Vette launched the mobile-friendly VNALive in 2012 as a platform for performers to add live shows to their membership site benefits package. The winner of top VNALive performer receives a $250 cash prize. The second-place winner receives $150 and $100 goes to the third-place recipient.
"I am amazed how well Lelu is doing this year," noted Vette. "As always, I am fortunate to have had her camming as part of VNALive along with all the other girls who participate, such as Daisy and Angel."
Click here for a listing of prior VNALive winners.
Follow Lelu Love online and on Twitter.
Visit VNALive online and on Twitter. Direct inquiries to vicky@vettenationlive.com.