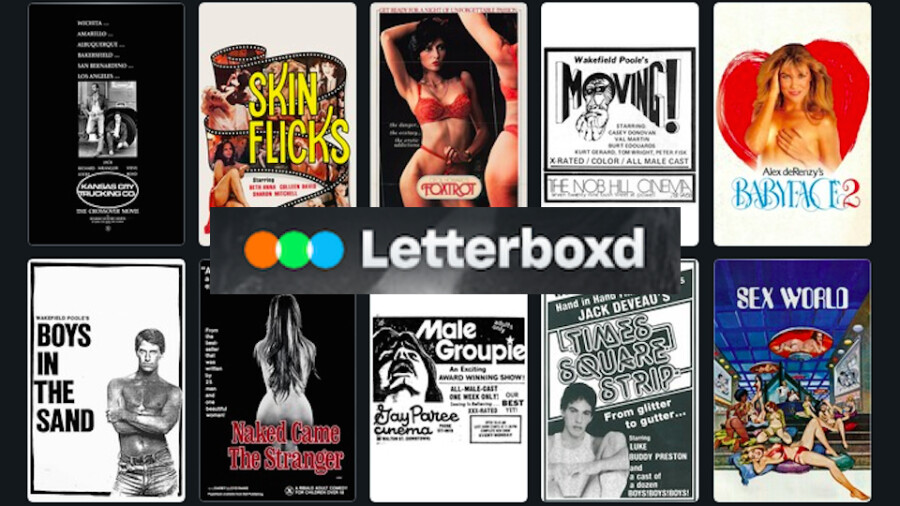 Letterboxd Reveals List of Adult Titles Added to Database
LOS ANGELES — Popular cinephile social network Letterboxd has released the curated selection of adult films added to their database for the first time this week.
As XBIZ reported, Letterboxd — a successful app that helps film lovers keep tracking of their viewings, collections and ratings — bases their comprehensive film database on TMDb, but until now had not included the overwhelming majority of adult titles.
The news of Letterboxd's new approach was announced last week via Twitter by Justin LaLiberty, director of operations at OCN Distribution and one of the cult cinephiles behind leading reissue imprint Vinegar Syndrome.
LaLiberty helped curate the selection.
The list of adult titles appears as a collection of pixilated posters, which become visible after members log in and enable adult content by clicking on "Include in content from friends and search; show adult posters" in the settings.
The official announcement by Editor-in-Chief Gemma Gracewood explained that "the curated titles — with more still to come — include historically, culturally, controversially and artistically significant adult films, in genres including sexploitation, kink, all-male, cult, fetish, porn parodies, hardcore classics and more."
To view the complete list, click Letterboxd.com.