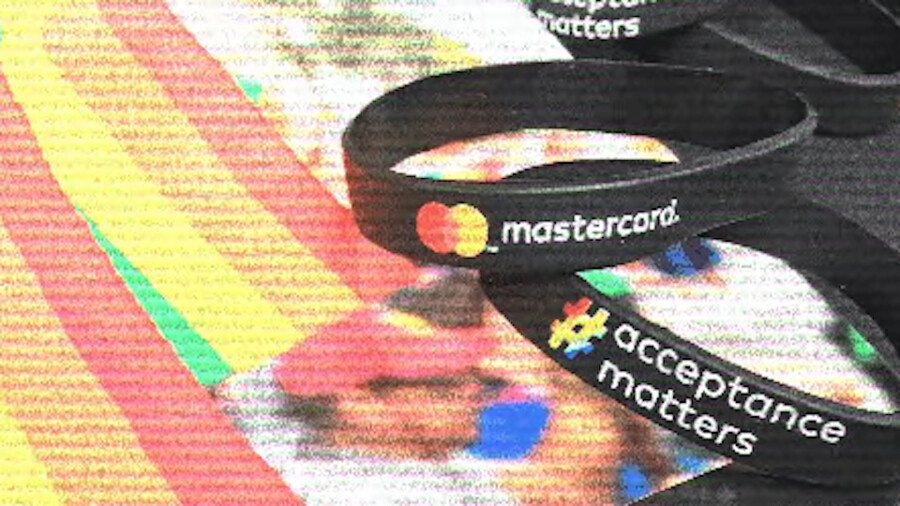 LGBTQIA+ Sex Workers Lead #AcceptanceMatters Campaign Against Banking Discrimination
NEW YORK — A group of national and local sex worker collectives, led by LGBTQIA+ activists in the community, have launched the #AcceptanceMatters campaign "to demand an immediate pause on Mastercard's new planned adult content policies pending the creation of stakeholder advisory councils, and to protest ongoing discrimination from the banking industry."
The campaign's name appropriates Mastercard's own slogan — originally meant to convey the number of establishments that accept their credit card products — and refocuses it on the plight of sex workers who have been targeted by the company after pressure from religious anti-porn groups and their allies in mainstream media and politics.
The campaign urges supporters to raise awareness about the situation on social media under the unified hashtag #AcceptanceMatters, and also provides a website to coordinate actions.
As XBIZ reported yesterday, the groups had called for protests today in several cities at 10 a.m. (EDT), with a main event in New York City at the Bank of NY Mellon Headquarters, 240 Greenwich Street, organized by SWOP Brooklyn. 
Additional protests were organized for Los Angeles, Las Vegas, Philadelphia and Houston.
"Do you know how hard it is to get 1,600 sex workers to agree on anything?" sex worker and activist Emily D. Warfield tweeted. "And yet here we are all asking Mastercard to cut the shit. You can still sign on."
"The same credit card companies and people who didn't let women have their own credit card until the 1960s think they have the moral obligation to regulate content online. Sorry but stay out of this, thanks?" tweeted another activist.
Adult content creator GirlbotDiv tweeted, "For context: I'm 30! Struggling to stay paid and fed since I was 19. Mastercard, Visa, Paypal say they're 'protecting' customers by shutting us out? Who are they protecting? Not us! They've been marginalizing us."
For more information, visit AcceptanceMatters.org.