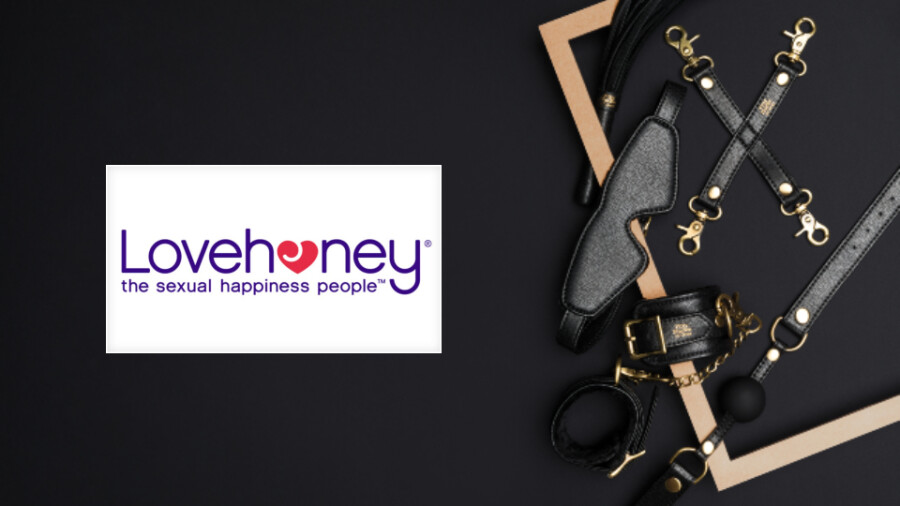 Lovehoney Marks 'World BDSM Day' With 'Fifty Shades of Grey Pleasure Collection'
BATH, U.K. — Lovehoney is trumpeting its Fifty Shades of Grey Official Pleasure Collection ahead of World BDSM Day on Saturday.
The stigma surrounding BDSM has "evaporated considerably since Kurt Walter Fisher proposed July 24 as World BDSM Day back in 2003," a rep observed, "and there are multitudes of curious lovers looking to enjoy sexual experiences with their partners."
"The 'Fifty Shades of Grey' trilogy is widely thought of as the instrumental factor for bondage entering the mainstream and debunking taboos. Consumers felt empowered to embark on a new sexual journey, and were exposed to products they may not have previously known existed," added the rep.
After the sexual wellness brand brought the items from the book to life in 2012 with the approval of author E L James, recalled the rep, "many of Lovehoney's customers tell us bondage products have transformed their sex lives."
Among the items cited by Lovehoney to evoke "the utmost Ana-and-Christian-inspired indulgence" are the Fifty Shades of Grey You Are Mine Metal Handcuffs ("an absolute bedroom essential for any couple"); Twitchy Palm Spanking Paddle ("silky silver satin on one side can be used for sensual stroking, while the flat, cool leather on the other delivers a firm slap"); Tease Feather Tickler ("designed to excite the nerve endings for exquisitely increased sensitivity"); Hard Limits Bed Restraint Kit ("transform your bed into a bondage playground") and Faux Leather Blindfold ("an essential bondage accessory, it's perfect for beginners and beyond").
World BDSM Day, noted the Lovehoney rep, presents "the perfect chance for retailers to boost sales of bondage and chat to their customers about embracing their kinks, fetishes and fantasies."
Visit LovehoneyTrade.com, email trade@lovehoney.co.uk and follow the company on Twitter.