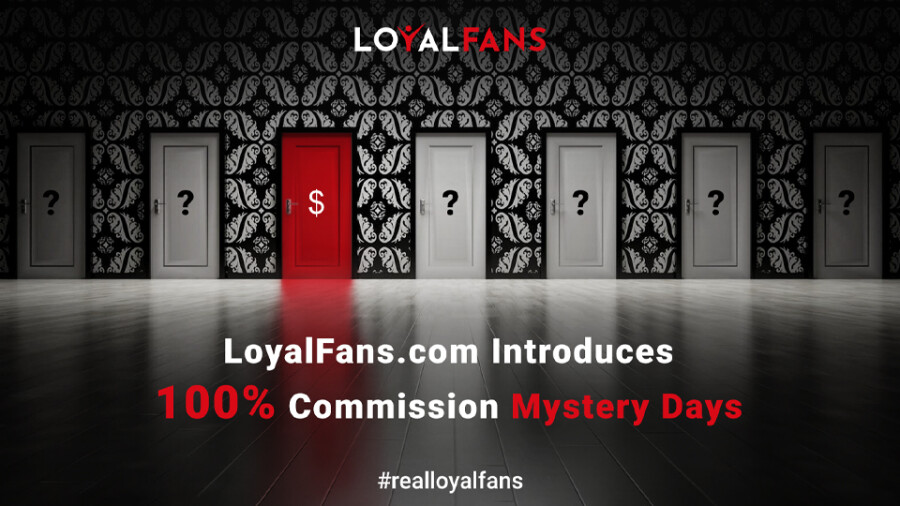 LoyalFans Launches '100% Commission Mystery Days' Promo for Creators
LOS ANGELES — LoyalFans.com will offer a monthly 100% Commission Mystery Days promotion for creators starting in February.
The date itself will be "a surprise" each month, a rep explained.
Creators who are active and promoting their LoyalFans profiles will be able to take full advantage of this new feature each month.
Co-owner Neil said, "We are so excited to be offering 100% mystery days. A few months ago we tried this concept out and it was a huge success, so we figured why not bring it back but in a better way."
LoyalFans, he noted, "is all about giving back to its creators because without you there is no us. We value every creator on LoyalFans, and this new promotion is our way of saying thank you each month."
LoyalFans will still be offering 100% commission on International Content Creators Day, which happens annually on Aug. 26. LoyalFans designated International Content Creators Day back in 2020 to thank creators for their work.
"Though you'll never know when it's gonna be," the rep explained, "100% Commission Mystery Days will be similar to International Content Creators Day in that the monthly 100% commission period will begin at midnight (UTC) and will run through 11:59 p.m. (UTC) on the same day."
Creators should be aware of where local time zones fall relative to UTC. Creators may check their local time zone relative to UTC here.
Fore more information, visit LoyalFans.com.