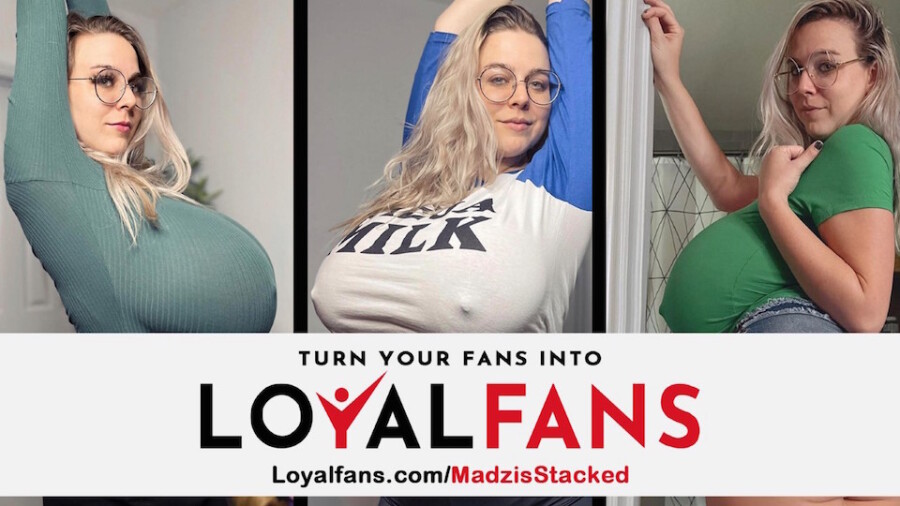 Loyalfans, MadzisStacked Partner to Augment 'Breast Expansion' Content
LOS ANGELES — Loyalfans has exclusively partnered with content creator MadzisStacked to augment breast expansion content on the platform.
"The breast expansion niche emphasizes the arousal viewers derive from seeing a woman's breasts grow — or expand — in real time," a rep explained. "Madz explained that she's 'hardly a pioneer' when it comes to breast expansion content; however, she has certainly taken the niche up several notches via her unique use of props and content creation form."
Madz explained there have been "many creators who came before me who paved the way for creators like myself."
"One way I would say I'm unique however is that I moved away from inflation and air-filled props and leaned more towards liquid-filled props and realistic breast prosthetics to make my short films," she said. "I find it gives a much more realistic look and feel."
"Loyalfans, first and foremost, is there for me," she added. "If I have an issue, I know support is just an email away, and a human being actually responds."
"Loyalfans also just offers dozens more features for creators that we need — internal traffic, social media promotion, chat messenger and so on — and they continue to add features every day. I love that they listen to me and take what I want into account," she said.
Co-Founder Eduard A. Braileanu is equally enthused.
"At Loyalfans, we strive to provide creators with the most cutting edge, up-to-date features that are actually useful," he said. "Madz has taken those tools and made them her own, leveraging the platform in a way that is truly unique and effective. It's truly a joy to support her ingenuity and 'watch her grow' — as a powerhouse creator in our Loyalfans family."
Visit MadzisStacked's Loyalfans page and follow the platform and MadzisStacked on Twitter.