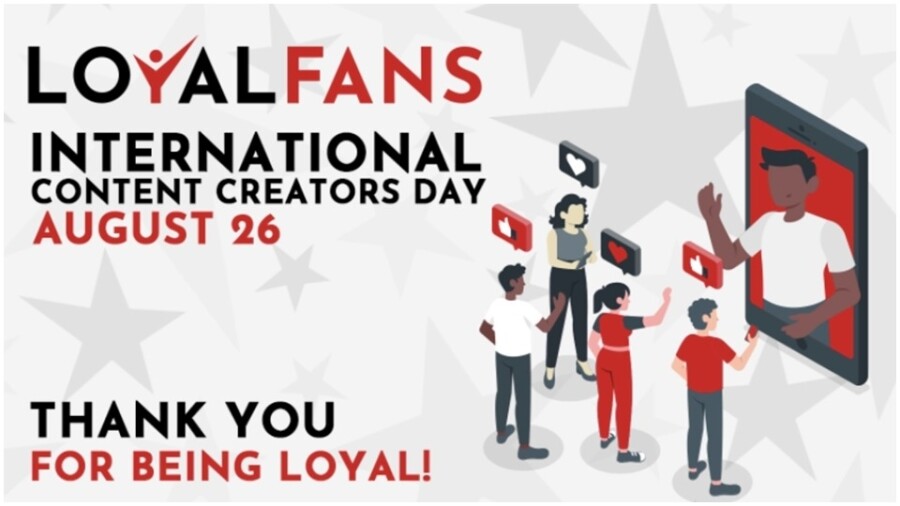 Loyalfans Sets 100% Payouts for 'International Content Creators Day'
LOS ANGELES — Loyalfans has set August 26 as International Content Creators Day and will mark the occasion with 100% payouts.
"Loyalfans designated the first International Content Creators Day in 2020 — a year that will go down in history as, among other things, a time when the entire planet came to realize how much we depend on content creators," noted a platform rep.
"From short viral vids on trending sites to daily vlogs and lifestyle updates, we look to content creators to keep us connected, informed, inspired and entertained. Content creators go the extra mile by sharing generously of themselves, touching every aspect of the human experience — and also producing, editing, and posting content consistently for eager audiences," the rep explained. "It's an intense, laborious process that's not to be minimized."
Besides the 100% payouts on August 26, Loyalfans will also hold "fun giveaways on Twitter all month long," said the rep.
The payout period begins at 12 midnight (UTC) on August 26 and continues until 11:59 p.m. (UTC) on the same day; UTC is seven hours ahead of PDT.
"If we learned nothing during the past 18 months, it's how much we all depend on online content creators," said platform co-founder Eduard A. Braileanu. "Loyalfans designated this day in 2020 as a way to honor content creators everywhere, and we want to make sure our creators know they are valued and important year-after-year into the future."
Find Loyalfans online and on Twitter or email media@loyalfans.com.