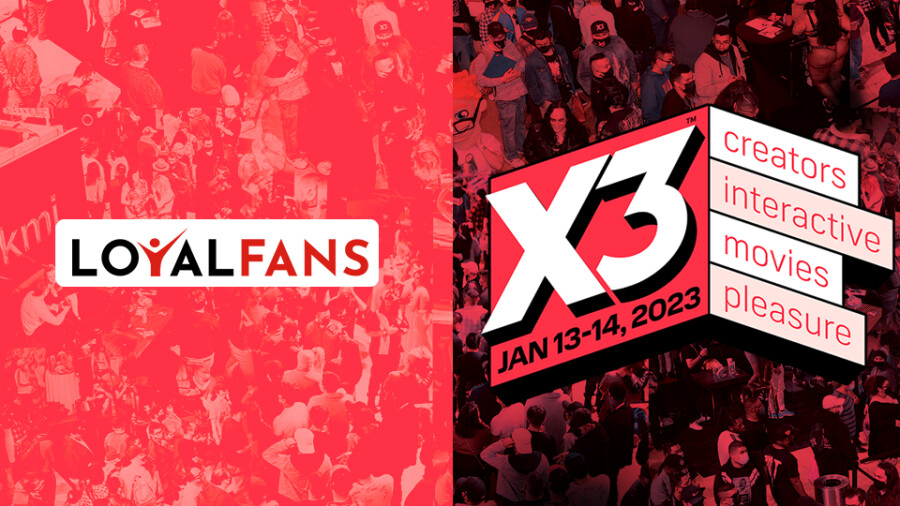 LoyalFans to Sponsor Creator 'Glam Lounge' at X3 Expo
HOLLYWOOD, Calif. — Premier creator platform LoyalFans has signed on as the glam lounge and greenroom sponsor of X3 Expo, set for Jan. 13-14 at the world-famous Hollywood Palladium.
The lounge will feature professional hair and makeup artists who will offer creators touch-ups, as well as an opportunity to relax and network with friends and colleagues throughout the action-packed weekend.
Hailed by attendees and exhibitors alike, the inaugural edition of X3 drew thousands of fans, stars and exhibitors from around the world for a one-of-a-kind experience, garnering a tsunami of social media buzz.
Showcasing a wide variety of sizzling exhibits and solo booths for creators to connect with fans, promote merch and more, X3 promises once again to deliver the biggest lineup of stars in North America along with the latest advances in digital entertainment and pleasure tech.
LoyalFans' Dariusz noted that the all-in-one platform "welcomes all creators."
"It's our mission to do everything in our power to make sure they succeed and feel valued," he added. "They earn our respect with every piece of content they create. It's important for us to show them how appreciated they are."
Purchase tickets here and visit X3.show for general event information; follow X3 on Instagram and Twitter.
For creator inquiries, contact creators@x3.show.
Find LoyalFans online and on Twitter.