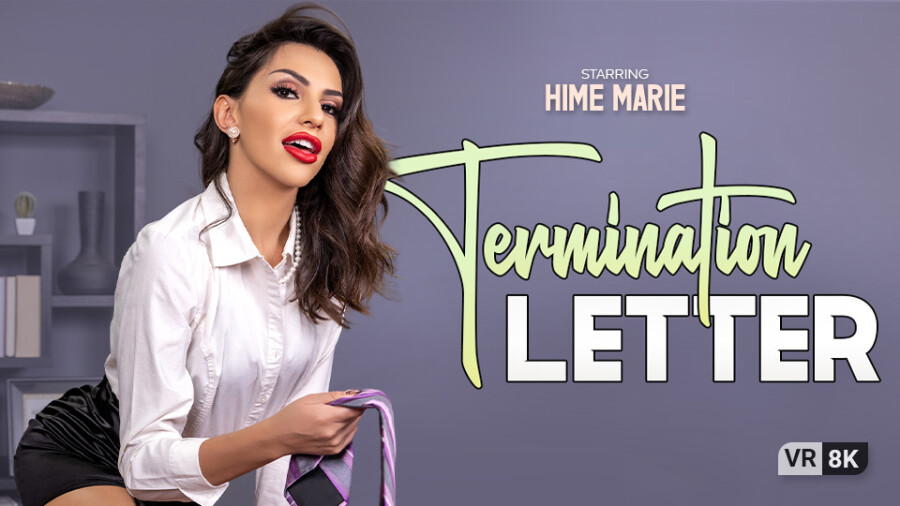 Maddy May, Hime Marie Star in Latest VR Bangers Fantasies
LOS ANGELES — VR Bangers has released two new office- and college-themed VR fantasies, with Hime Marie starring in "Termination Letter" and Maddy May taking the lead in "Get Yourself a College Girl."
Marie plays a luscious secretary who isn't good at her job; once she notices that a termination letter is waiting for her, she is willing to do anything for her boss to keep him from sending it.
"This office VR movie, boosted by a hot brunette vixen, is the latest idea of ours that will give a whole lot of joy to all the fans of sexy VR actresses," Harbakon said. "Are you one of those people? Then don your VR headset as soon as possible and join Hime in this virtual reality experience."
In "Get Yourself a College Girl," the viewer has broken into May's dorm room and is caught by her. Luckily for the viewer, May confesses to harboring a crush and takes the opportunity to get physical.
"Maddy is really cute, hot and sexy — and you are her crush," explained producer Ivan Harbakon. "Now you can wear your VR goggles and take advantage of that knowledge – the girl will be more than happy to finally spend some sexy time with you; something tells us that you will appreciate all the hot moments together with this VR vixen."
Find "Get Yourself a College Girl" here and "Termination Letter" here.
Follow VR Bangers, Maddy May and Hime Marie on Twitter for updates.