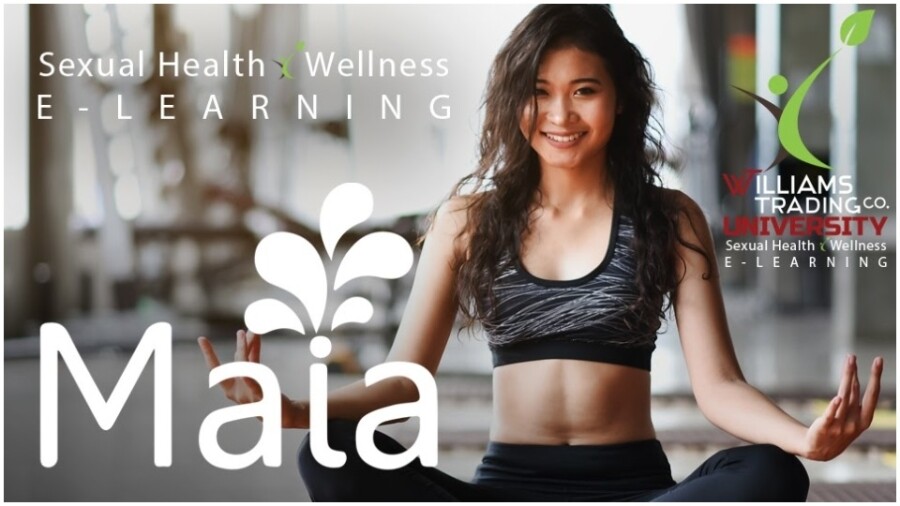 Maia Toys Offers New Course on WTU Health & Wellness Channel
PENNSAUKEN, N.J. — Williams Trading Co. and Maia Toys have partnered on a new course available through the Williams Trading University (WTU) Sexual Health & Wellness e-learning platform.
The course, titled "Maia: Pleasure Products For Limited Mobility," focuses on "limited mobility, its causes, and how to best assist consumers in choosing products that not only fit their needs, but are easier for those with restricted mobility to use," a rep explained.
Dr. Sunny Rodgers collaborated on the design of the module.
"Maia's course on pleasure products for people with limited mobility really captured my heart. Throughout the process of creating this course along with Maia and WTU's Sexual Health and Wellness Channel team, I was amazed by the possibilities and enrichment that pleasure products can bring to people," she said. "I know this course is filled with incredibly helpful knowledge that will be beneficial to retailers everywhere."
The WTU rep explained the course, while not exhaustive, tackles "real-world issues that retailers might encounter on a day-to-day basis" as well as "a variety of restrictions that might impede their customers in finding a product that works for them."
Rachel M, coordinator for WTU, noted that Maia was eager to partner on this particular subject.
"When we first started discussing topics for the Health & Wellness platform, this wound up near the top of the list," she recalled. "When we approached Maia about doing a course, they immediately picked this one, which was very exciting, as I feel that there are a lot of consumers who suffer from mobility restrictions, and need to find products that work for them."
The course includes a downloadable reference sheet and links for additional information. At the end of the course, users will be invited to participate in a short quiz testing their newly acquired knowledge.
Click here for the "Maia: Pleasure Products For Limited Mobility" course and visit the WTU Sexual Health channel here. Additional free retail training courses can be found at WTULearn.com.
Follow Williams Trading on Twitter and XBIZ.tv.