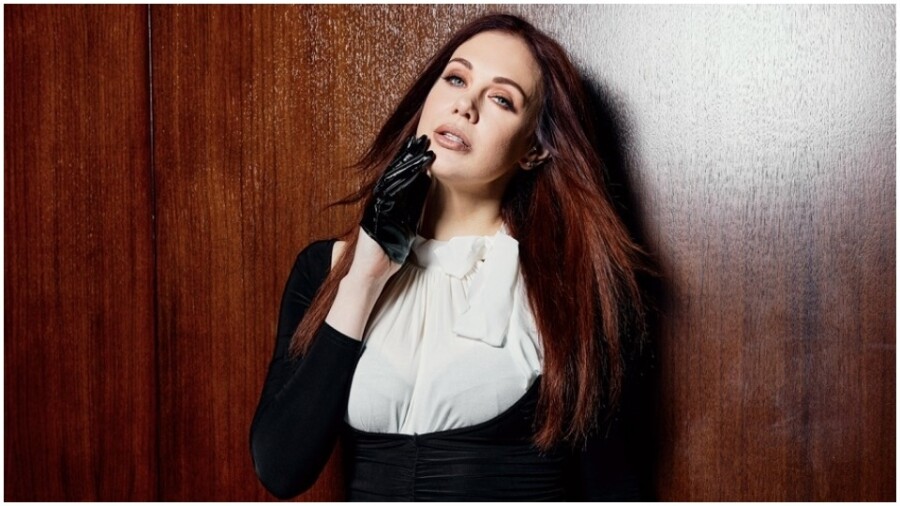 Maitland Ward Bares Her 'Teeth' in 'Mistress Maitland 2' Finale for Deeper
LOS ANGELES — Maitland Ward bares her "Teeth" in the finale to "Mistress Maitland 2" from Deeper and director Kayden Kross, which goes live Thursday.
"The fearless four-episode follow-up to last year's award-winning blockbuster that toppled viewership records, smashed sales numbers, sold out DVD inventory 15 times and appeared on numerous critics' Top 10 lists, 'Mistress Maitland 2' marks a metamorphosis for the leading lady," a rep exclaimed.
Following the success of the original series, Ward and her director "wanted to bring the character back in a big, bold and meaningful way."
"She wrote such a compelling showcase series for me that really tells the story of who the character is, and how she became what is now my signature persona with the brand," Ward said.
The series launched earlier this summer with "Safety in Numbers," an all-anal scene costarring Mick Blue and reigning XBIZ "Female Performer of the Year" Emily Willis, followed by "Overtaken" with Bridgette B and Nathan Bronson and "Delegate" featuring Troy Francisco and the first-ever pairing of Ward and Kross.
"Teeth" is described by the rep as "a mysterious masked affair, à la 'Eyes Wide Shut,'" costarring Lulu Chu, April Olsen and Jasmine Wilde with Isiah Maxwell.
Ward observed the success of "Mistress Maitland" is largely due to the "symbiotic relationship" she shares with her director.
"Kayden knows me so well that she's able to write for me in such a way that heightens and challenges me as an actress and a performer — and our scene together was really the epic cherry on top," she said.
Find a trailer and additional details about "Teeth" from "Mistress Maitland 2" on Deeper.com and follow the studio on Twitter.
In related news, Ward recently penned an essay for The Daily Beast titled, "Our OnlyFans Victory Is Just the Beginning."
She is the sole cover star of the current issue of XBIZ World, the first time a performer has taken over the entire cover of the magazine in its 23-year history; read her profile here and follow her on Twitter.