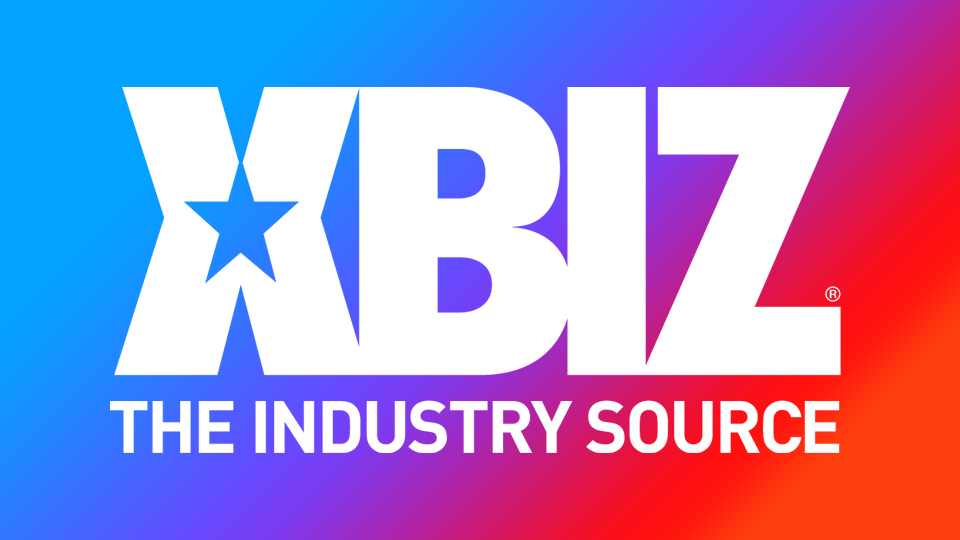 Maitland Ward Lands 1st XBIZ World Sole Cover Spotlight
LOS ANGELES — Maitland Ward is the cover star for the August issue of XBIZ World, the first time a performer has taken over the entire cover of the magazine in its 23-year history.
"Posing provocatively in a strappy black micro-mini, and holding a sledgehammer as a spotlight shines on her from above, the stunning redhead breaks ground in a smashing 10-page pictorial and Q&A interview with Managing Editor Alejandro Freixes, revealing a candid and down-to-earth spirit who has come a long way since her days as a bubbly, straightlaced film and TV actress," a rep enthused.
The feature opens as Ward recalls her childhood as "a good girl" in Long Beach, California.
"A lot of people are very sexual right away in life, yet I'm like a lobster, and the pot started boiling over the years… and soon I was fully boiled," she said. "I wasn't so in touch with my sexuality as a teenager, or even my early twenties. It took me a while to get to this place where I am."
As an adult, Ward landed roles on the soap opera "The Bold & the Beautiful" and the sitcom "Boy Meets World" as well as the feature film "White Chicks."
She also "came to find her sexual self-expression through writing erotica, fantasy cosplay and eventually adult film work," said the rep.
"I loved acting and thought, 'Why can't I act? Why can't I really act in something and have sex in it?' And that's what I really wanted to do," revealed Ward.
The performer is now an exclusive contract star for Vixen Media Group; she recently signed a book deal with Simon & Schuster for her memoir and will produce and star in "The Big Time," an adult-influenced mainstream television series.
"There's just so much ahead that I'm excited about… people should be really proud of the adult businesses that they've made, and I think that the time is really coming where you can be both loud and proud about it in mainstream," Ward said. "It's an awesome industry, adult entertainment, that I'm just so excited to be a part of. I have absolutely loved my time and all the respect it's given me. I will never, ever forget that."
Find her cover story in the digital edition of XBIZ World here.
Follow Maitland Ward on Twitter and OnlyFans.