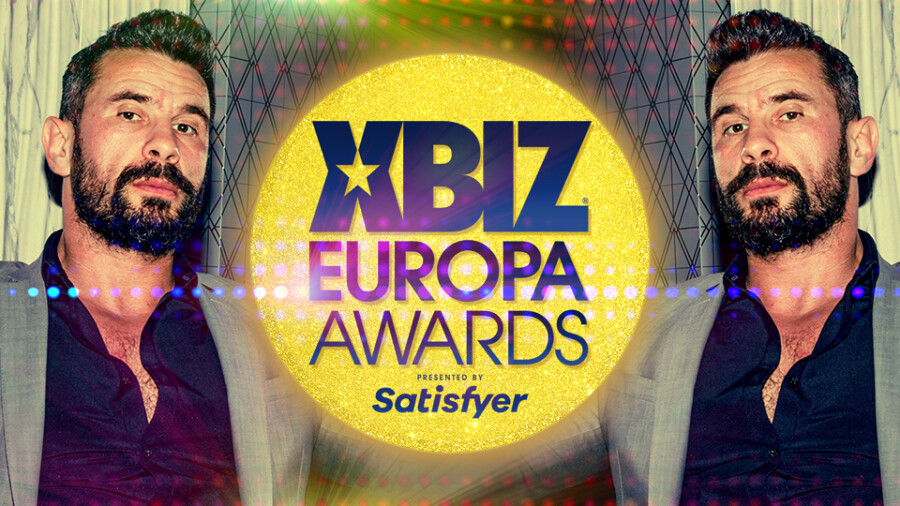 Manuel Ferrara to Host 2021 XBIZ Europa Awards
LOS ANGELES — Manuel Ferrara, the suave French superstar whose prolific adult career and mega-fame as a Twitch streamer has rendered him one of the most recognizable international celebrities in the biz, has been named host of adult's biggest night in Europe, the 2021 XBIZ Europa Awards, presented by Satisfyer.
As the second-ever virtual edition of the show continues XBIZ's best-in-class commitment to delivering unprecedented all-digital experiences during these unprecedented times, the climactic crescendo to XBIZ Berlin's whirlwind of business opportunities promises to be the very best one yet.
"I'm excited and I'm nervous at the same time, because this will be the first time I'm hosting an event like this," Ferrara said.
With his European roots and dominance of the American market, Ferrara is the embodiment of a unified community that straddles more than a dozen timezones, from camming to clips, sex toys to retail and movies to content marketing. Not to mention, he is sure to light up the screen with his impeccable comedic timing, trademark wit, James Bond fashion style and charismatic presence.
"It's going to be cool and extra exciting for me, because this is an award show that recognizes European stars, producers and companies, and Europe is where I'm from!" he exclaimed. "It's also where a lot of my industry friends are from."
Standing tall with more than 2,500 scene credits to his name spanning over two decades of performing, 600K followers across social media and Twitch (where his hardcore gaming personality takes over) and nearly 300 directing credits for the likes of Jules Jordan and Evil Angel, Ferrara has made a profound mark on the performance world.
"I'm ready for this, let's do it, let's have fun with it and let's make it cool," he declared.
For more information about the 2021 XBIZ Europa Awards, click here.