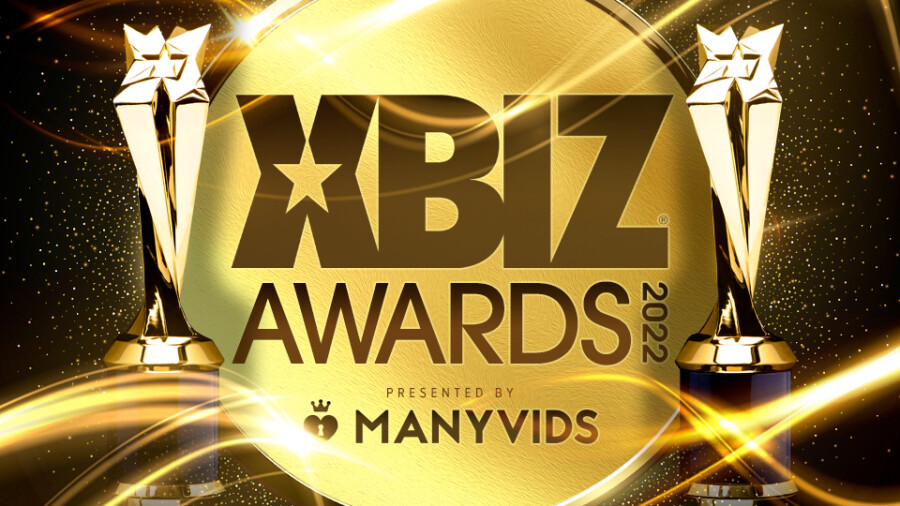 ManyVids Signs On as Presenting Sponsor of 2022 XBIZ Awards
LOS ANGELES — Premier adult creators community ManyVids has signed on as the exclusive presenting sponsor of the 20th annual XBIZ Awards, the adult industry's biggest night, set for January 2022.
"Our collaboration with the XBIZ team has become something of an annual tradition and we couldn't be prouder to work with one of the cornerstones of the industry once again," ManyVids Business Development Team Jordan, Dale and Stacey said in a joint statement.
"We are delighted to be the Presenting Sponsor of the 2022 XBIZ Awards and we look forward to exploring the innovative ways in which we'll better connect and serve our community," they continued. "Shining a spotlight on the incredible accomplishments within our beautiful industry is very important to us at ManyVids and there's no better forum to celebrate this than at the XBIZ Awards. This very important and impactful event is deeply aligned with our own values of education, recognition and empowerment for content creators and exemplifies our commitment to the community. It is going to be a magical evening of celebration and we can't wait to be a part of it."
XBIZ Founder and Publisher Alec Helmy  welcomed the collaboration.
"ManyVids has earned its marquee brand status in the adult entertainment world through its cutting-edge  approach to platform quality and service, with a talent-first mission that has resonated deeply with the worldwide talent community," said Helmy. "This milestone edition of the XBIZ Awards will be a night to remember and we're so pleased to shine our brightest spotlight on ManyVids."
Stay tuned to XBIZ.com for show updates.