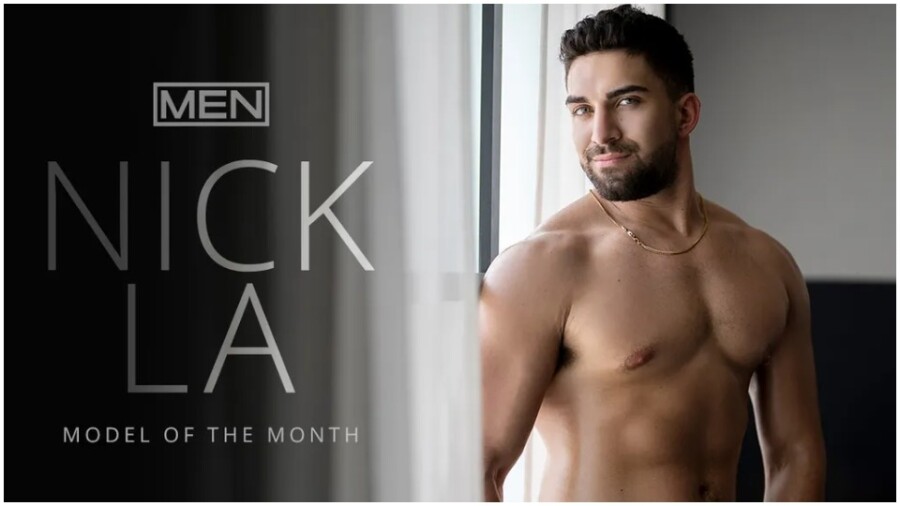 Men.com Dubs Nick LA 'Model of the Month'
MONTREAL — Newcomer Nick LA has been named Men.com's "Model of the Month" following his work in recent all-male releases "Cocksplay" and "Precinct 69."
The cosplay-themed "Cocksplay," debuting Friday, features studio exclusive Felix Fox with Theo Brady, Luke Truong and reigning XBIZ "Performer of the Year" Dante Colle.
"At heart, Nick is quiet and reserved — but when he placed the superhero costume on his body, his alter-ego shined through and we were all in awe of his physique, his laugh and his mesmerizing green eyes," Production Manager Ryan Cash said about "Cocksplay."
"Precinct 69" co-stars include Brady, Fox, Truong, Johnny B, Kyle Conners, Adrian Hart and Ty Mitchell.
"When the cameras are off, Nick has the driest sense of humor," Cash added. "Always the first one on set to make the jokes. He is very humble and kind. Guys are so excited to be paired with him and to have their chance with his big bubble butt. It is such a pleasure to film and photograph Nick. His body picks up the light in all the right places."
Visit Men.com and follow the studio and Nick LA on Twitter.