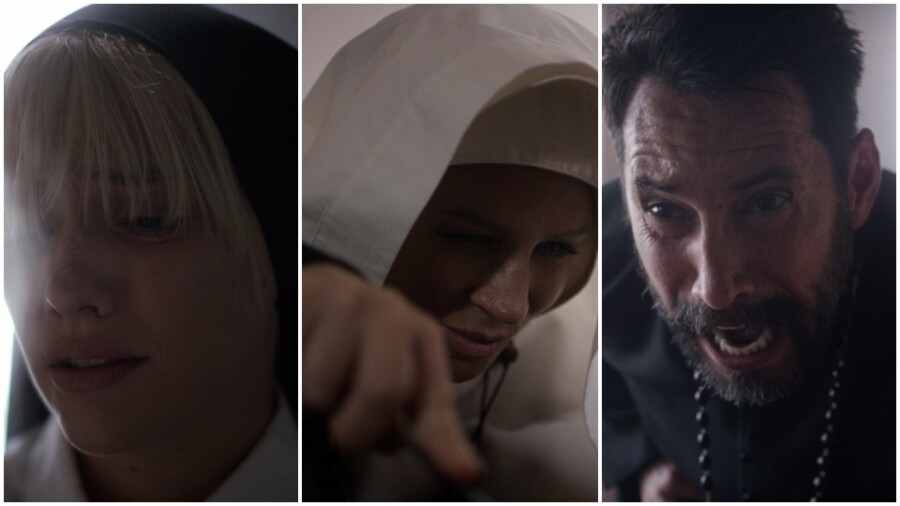 MissaX to Release 1st Scenes From Ricky Greenwood's 'Under the Veil'
HOLLYWOOD, Calif. — MissaX will release the first two scenes, of a planned eight, from director Ricky Greenwood's religiously themed series "Under the Veil" on Saturday.
"Ricky is no stranger to controversy, and he's tempting the fates with his latest MissaX series," teased a rep. "Friday the 13th weekend just got even wilder and taboo adult content is brought to a whole new level with this series. The lead characters, Mother Superior (Helena Locke), two Sisters (Charlotte Stokely, Kenna James), and Father (Tommy Pistol), struggle with lust and temptation, bringing an extra level of blasphemy to the series."
Scene One stars Aiden Ashley, Ashley Lane, Pistol, Stokely and reigning XBIZ "Performer of the Year" Dante Colle, while Scene Two centers on Locke, Stokely, Anny Aurora and Steve Holmes. Forthcoming installments will also feature Lilly Bell and Jane Wilde.
"Under the Veil" will be released in five parts running over four hours; every 10 days, a new installment will be revealed, with the next episode premiering August 23.
"This is one of the most important projects that I've done all year long. I brought in an extremely talented team to make the series the best it can be. This includes scriptwriters Shawn Alff and Maddy Barton, set designer Kylie Ireland, visual effects by Alexxx Moon and cinematographer Matt Holder," said Greenwood. "Besides making a great project that MissaX members will enjoy, I hope 'Under the Veil' will receive tons of nominations and steal the show at awards season."
"I literally put my soul into it, pun intended," he added.
A trailer for "Under the Veil" can be found on Greenwood's Twitter account.
The series is set to be released "as a film at the end of September on VOD platform," noted the rep. "The abridged version will reach a whole new audience as a wider release. The movie version will have a running time of two hours and feature mainly the story and shorter sex scenes."
Visit MissaX.com and follow the studio on Twitter.