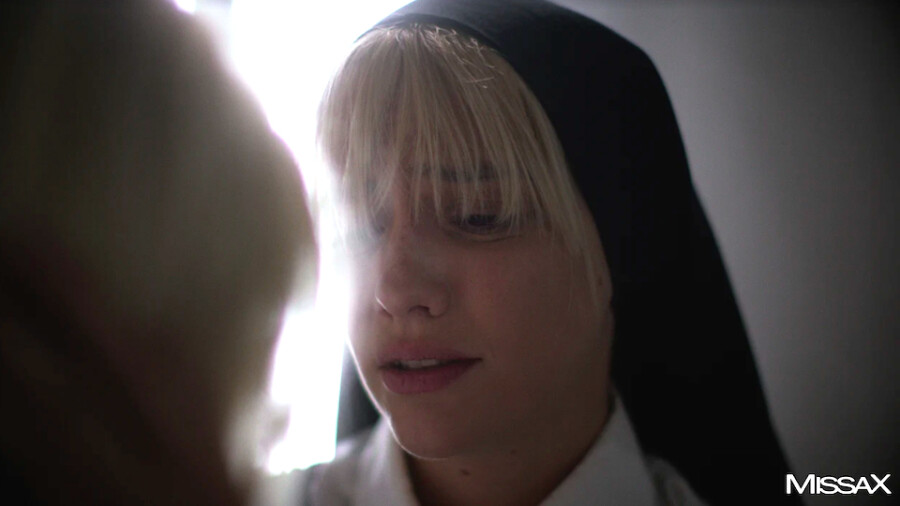 MissaX Unveils Trailer for Ricky Greenwood's 'Under the Veil'
LOS ANGELES — MissaX has released the first trailer for the religiously themed Ricky Greenwood feature "Under the Veil," which follows the journey of Sister Kenna (Kenna James) and Father Thomas (Tommy Pistol) as they "fight wicked temptation and struggle with lust," said a rep.
"Mother Superior (Helena Locke) shocks us with her old-testament style of punishment, while writer Sister Charlotte (Charlotte Stokely) dares to corrupt obedient female minds as a feminist woman of God," the rep continued.
The starry cast also features Ashley Lane, Aiden Ashley, Steve Holmes, Anny Aurora, Lilly Bell, Jane Wilde and reigning XBIZ "Performer of the Year" Dante Colle.
The title, touted as the studio's first eight-scene feature, was written by Shawn Alff and Maddy Barton. The tech team included set design by Kylie Ireland with the help of David Lord, visual effects by Alexxx Moon ("Blue Moon Rising") and cinematography by Matt Holder.
"On MissaX.com we love to push the boundaries of taboo and I was so thrilled when Ricky pitched 'Under The Veil' to us," Missa X said. "He put all of his love into this project. He not only came up with the concept and directed the film, but he also edited it. I believe his talent as a director is accredited to his passion for the product to be the best."
"We knew we needed a phenomenal actress to star as the lead; Kenna was a no-brainer," Missa continued. "Ricky and I have both directed her for years and we know her to be talented as hell, reliable, and consistently amazing, whether her role is large or small. I hope she will get the recognition she deserves."
James thanked Greenwood and Missa for the role. "Working with Ricky is always an immense pleasure and I love the diversity in characters that I get to adopt," she said. "Everything about this film is absolutely amazing and I'm so proud to be a part of it."
Stokely, who plays a blind character, called the feature "an amazing opportunity to challenge myself and grow as an actress. I've never acted as a blind person before — as an actress or a sexual performer. It's amazing how it increased my sexual appetite to have my mind focused solely on feel, taste, touch and smell."
Locke praised the creative team's "eye for artistry through symbolism, lighting, and staging [which] truly brought the film to another level."
Pistol called his scene with James "so personal and believable, as two lovers struggle to be with each other under the Church's rule."
To watch the trailer, visit MissaX's Twitter account.