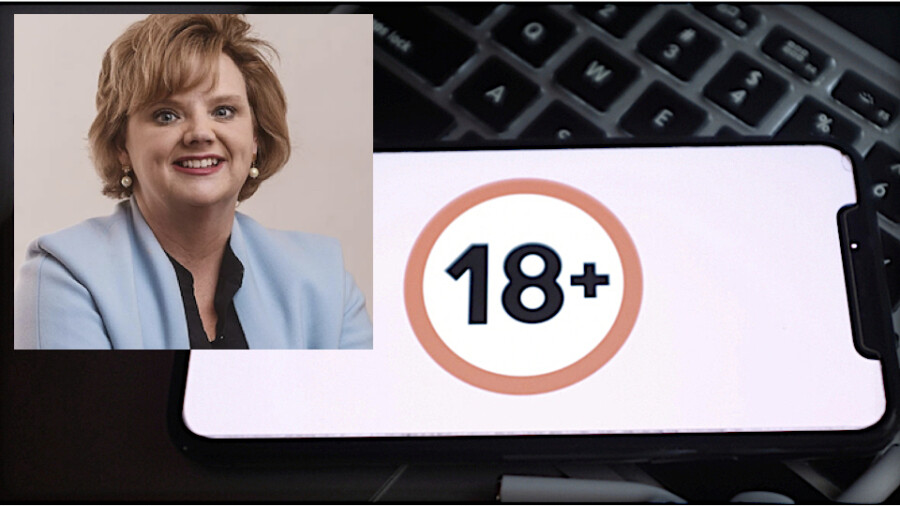 Mississippi Republican Introduces Copycat Age Verification Bill for Porn
JACKSON, Miss. — A Republican state senator in Mississippi introduced a copycat bill patterned after the Louisiana state law that mandates age verification for websites featuring pornographic content.
Sen. Nicole Boyd (R-Oxford) introduced Senate Bill 2346, which was approved by the Mississippi Senate Judiciary B committee yesterday.
Boyd's SB 2346 would "hold liable any commercial entity that disseminates pornographic material and doesn't perform 'reasonable' age verification," local news site The Center Square reported.
SB 2346 would "exempt news gathering organizations and internet service providers from liability under the bill," The Center Square noted.
During the committee hearing Boyd admitted she had met with Louisiana Senate President Pro Tem Beth Mizell (R-Franklinton) to discuss Louisiana's recent Act 440, that state's age verification law championed by religious anti-porn therapist and legislator Laurie Schlegel (R-Matairie).
Boyd explicitly pointed out that she modeled Mississippi's SB 2346 after the Louisiana legislation. The senator claimed that her bill "would require the sites to delete private information after access has been granted to protect against data breaches," The Center Square reported.
"We don't let people get alcohol or cigarettes before the age of 21," Boyd told the committee lifting up her iPhone. "Unfortunately, this phone here — your teenagers and younger children have access to pornography at their fingertips. I was shocked at the prevalence of pornography among our teen population."
Boyd has built a reputation in Mississippi as a "women, children and families" GOP expert and was recently tasked by the governor with "mapping out what the next chapter of the pro-life agenda should be."
A Tsunami of Republican Copycat Bills
Last week, Republican state senators Tyler Dees (R-Siloam Springs) and Jim Petty (R-Van Buren) introduced another copycat bill in Arkansas, Senate Bill 66, requiring age verification before "entering a website offering pornography."
The bill includes the senators' definition of what kinds of material would constitute "pornography," and mandates that "any website with over 23.33% of its material meeting the pornography description" institute age verification.
The Mississippi bill is heading to the State Senate floor, where it will have to be approved before Feb. 9 to be sent to the House.