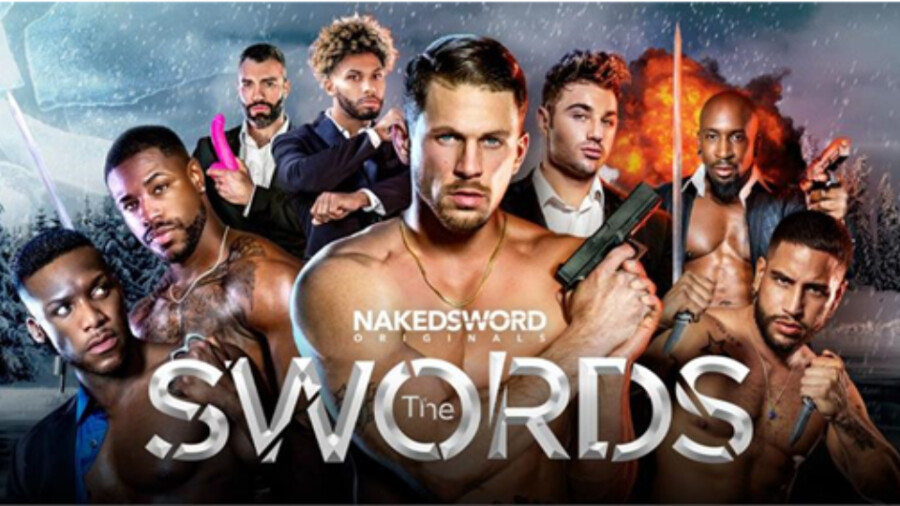 NakedSword Debuts First Episode of 'The Swords'
SAN FRANCISCO — NakedSword has released the first installment of director Marc MacNamara's action/adventure series "The Swords" next month.
The first release in the series, also titled "The Swords," stars Falcon/NakedSword exclusives Max Konnor, Reign, Andre Donovan and Cole Connor, along with Roman Todd, Tony Genius, Brock Banks and Michael Boston.
In "The Swords," Falcon/NakedSword is "a front for government operatives, and iconic porn stars like Al Parker, Colby Taylor, and Eric Hanson have all been used to work for the intelligence bureau," said a rep. "Now, a new group of world-famous Falcon/NakedSword models are being mysteriously brought together in the secluded mountains of Lake Tahoe to form an undercover squad of recruits known as 'The Swords.'"
The release marks the first of five titles which will make up the first half of the series. 
"I am incredibly excited about this franchise and Marc MacNamara's creative vision," said Falcon/NakedSword President and CEO Tim Valenti in October. "This adventure we're going on with 'The Swords' is jam-packed with action, intrigue, handsome leading men, and smoking-hot sex."
MacNamara enthused about the series.
"Sex should be fun. From start to finish, the experience of sex should be a wild animalistic ride with ups and downs and ins and outs," he said. "That's what you'll get with the 10 movies we have slated, we will go from Spain, Tahoe, France, South Africa, Fire Island, and anywhere else our missions take us."
Episode one of "The Swords" is streaming on NakedSword.
Follow MacNamara and NakedSword on Twitter.