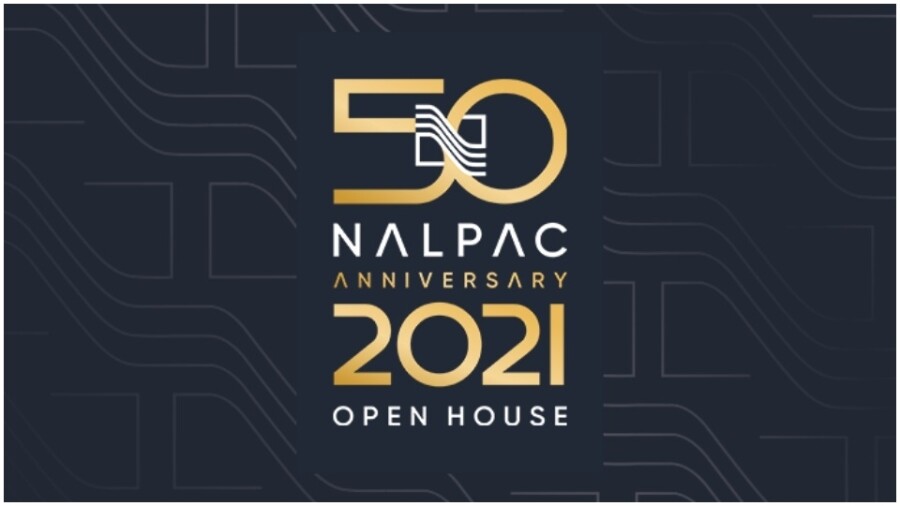 Nalpac to Mark 50th Anniversary With Virtual Open House Event
FERNDALE, Mich. — Nalpac will mark its 50th anniversary with a Virtual Open House event, set for August 17-19, involving more than 40 participating brands and culminating in an online party hosted by Amy Baldwin and April Lampert of the "Shameless Sex" podcast.
Nalpac has partnered with Damiana Consulting for the event platform.
"In tandem with our 50th anniversary, we're very excited to present the first-ever Nalpac Virtual Open House in August. While it's hard to beat the in-person Open Houses of previous years, we've invested a lot of energy into ensuring this event is educational, captivating and memorable," Nalpac CEO Steve Craig said. "In this virtual space, we have the pleasure of inviting a much larger customer base than in previous years. We hope you'll join us for this monumental event and look forward to seeing you all in person again soon."
The event will showcase new and upcoming products and current bestsellers and include a variety of educational seminars, including "Maximize Your Product Selection: How To Diversify Without Stocking 'It All,'" "Increase Your Bottom Line: Boosting Profits And Customer Engagement," "Adapting In-Store Success To Online Sales" and "What's Next? Future Forecasting For The Business Of Pleasure."
"Damiana has brought our expertise in digital event production to Nalpac's Virtual Open House," Founder Sarah Tomchesson said. "The programming reflects Nalpac's 50-year commitment to serving the wide range of adult businesses that make up our industry, and the platform offers an easy-to-use, interactive interface."
"Attendees will have access to live educational seminars, digital vendor booths and breakout presentations highlighting new product releases, culminating in a celebratory evening," Tomchesson continued. "The event's content is aimed directly at the needs of Nalpac's retailers across the country and prospective customers. The anniversary party is an opportunity to connect, celebrate together, and, hopefully, capture a bit of the fun of trade show season."
Nalpac customers will enjoy exclusive discounts on certain items; attendees will also be entered into giveaway contests, based on their spending, with prizes that include a tropical vacation for two.
"The decision to host a digital open house and 50th Anniversary event was made with the wellbeing and convenience of Nalpac's customers and manufacturer partners in mind," Nalpac Director of Marketing and Strategic Partnership Phoebe Grott said.
"The format is a unique hybrid platform that combines live business seminars relevant to our retail customers with a digital booth component that will be open 24 hours a day for customers to shop at their convenience regardless of time zones and the daily demands of their businesses," Grott said. "Nalpac's vendors have been overwhelmingly in support of the event, and it's been an exciting opportunity for the Nalpac team to develop an entirely new format for the Open House this year."
Sponsors for the Virtual Open House include Shots, Swiss Navy and WOW Tech Group.
Customers may RSVP online here or through their preferred sales rep.
Visit Nalpac's B2B portal and follow the company on Twitter.