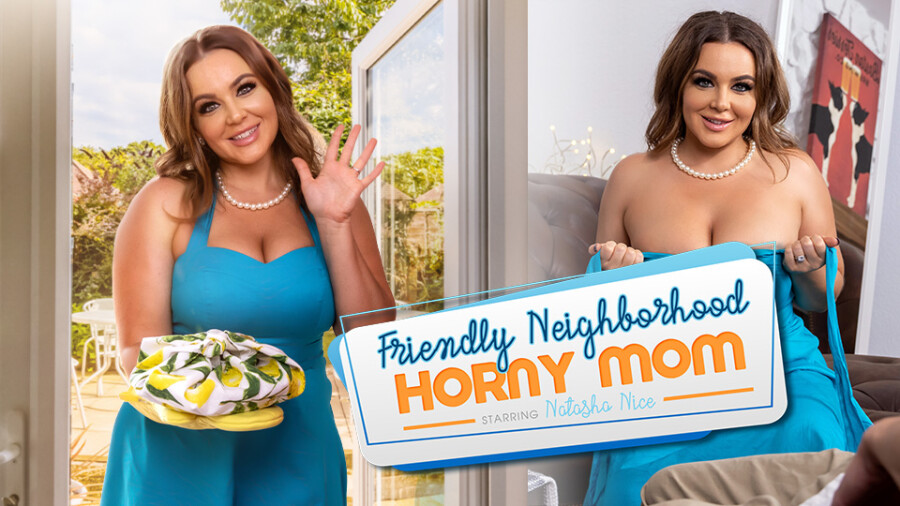 Natasha Nice Is a 'Horny Mom' for VR Bangers
LOS ANGELES — Natasha Nice stars in "Friendly Neighborhood Horny Mom," the latest MILF fantasy from VR Bangers.
"Who does not like tasty food prepared by a hot wifey? What a stupid question — everyone loves it," a rep teased. "Unfortunately, not all of us have a caring person to prepare it, but VR Bangers come to the rescue. The producers asked a smoking-hot MILF to pay you a visit and give you a tasty treat to welcome you to the neighborhood."
"She heard that you are a lonely [single] father, so she decided to visit you while bringing some cake. It turns out, though, that she has some other plans — single fathers like you have always made her extremely horny, so when it turns out that your son is not home, it seems to be like a perfect occasion for a quickie," continued the rep. "Are you ready for her little visit and you will show her that indeed you can be a good 'daddy'?"
Producer Ivan Harbakon welcomed viewers to "VR Bangers' friendly neighborhood."
"We asked Natasha Nice — even her name fits this role pretty well — to welcome all of you with her tasty pie, and we are sure that this hot momma represents our company in the best possible way," he added. "Wear your VR goggles to find out for yourself."
Find "Friendly Neighborhood Horny Mom" here and follow VR Bangers and Natasha Nice on Twitter.