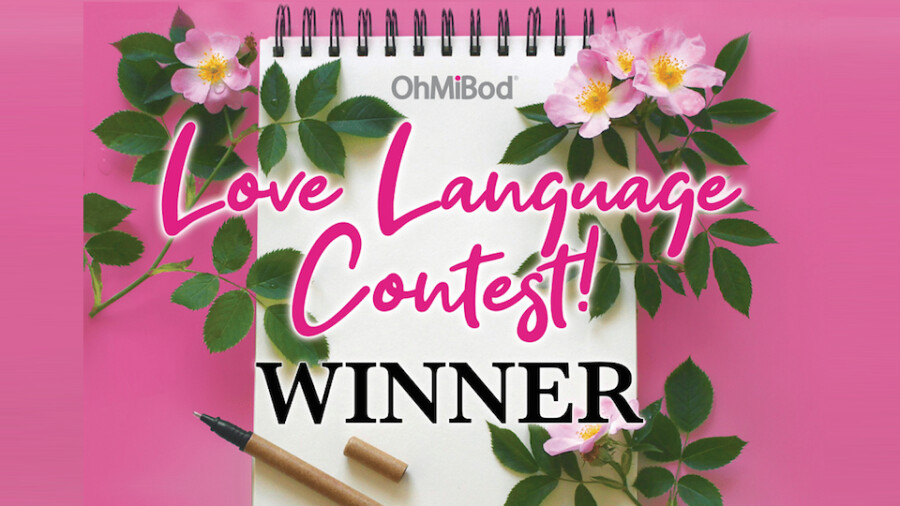 OhMiBod Announces 'Love Language' Writing Contest Winner
STRATHAM, N.H. — OhMiBod has selected Poughkeepsie, New York college student Kaylin Moss as the winner of its "Love Language" writing contest for her poem "Ruby Red Lullaby."
The contest, which kicked off in July as part of OhMiBod's 15th anniversary celebrations, will award Moss a $1,000 writing scholarship to assist in her creative endeavors, a "Winner's Box" full of OhMiBod pleasure products and featured placement on the company's website home page and socials and alongside all customer orders in August.
"OhMiBod launched their 'Love Language' Contest to demonstrate how much they value creativity in all its artistic forms," said a rep.
Company Founder Suki Dunham revealed that "while sifting through the creative submissions, we were struck by the honest and open emotion crafted so beautifully in Kaylin's work, not to mention the use of music throughout, which is something our products are well known for. We are proud to introduce her poetry to a larger audience through our 'Love Language' contest, as well as help bring her a bit closer to her future writing ambitions."
The OhMiBod Love Language-winning poem reads:
"Ruby Red Lullaby"

Dreams which dreamt of dreams could not

Conceive your amorphous matter enveloping mine.

Now all I hear is your ruby red lullaby.

Your lyrics serenade me with a sultry swing beat.

Shuffle pause and repeat but your first song isn't

Finished and I'm asking for the album.

I wish you were only a song.

I could get sick of you and you could never get sick of me.

We are more than eardrum vibrations.

We are a shared lucid dream.
"Congratulations, again, to Kaylin for her outstanding work," added Dunham. "We're excited to see what the future holds for this promising young poet."
For more information visit OhMiBod.com and LoveLifeToys.com and follow the company on Twitter.