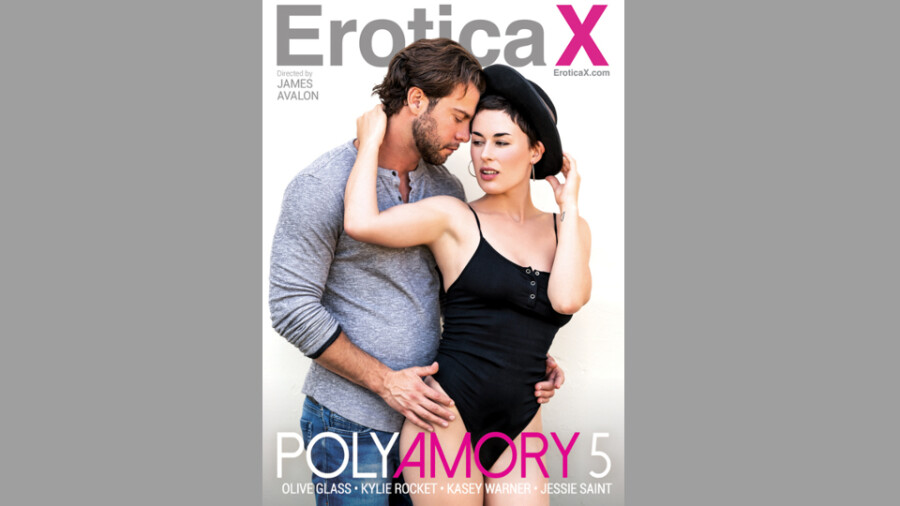 Olive Glass, Seth Gamble Lead 'Polyamory 5' for Erotica X
MONTREAL — Olive Glass and Seth Gamble share the cover spotlight for "Polyamory 5," the newest chapter of the Erotica X series, now available on all platforms.
Directed by James Avalon, the installment has a cast that also includes Kylie Rocket, Kasey Warner, Jessie Saint, Stirling Cooper, Quinton James and Donnie Rock.
"James shows the unique dynamics of polyamorous couples as they explore the limits of their sexual desire," said Jon Blitt, head of production for Erotica X's parent company, O.L. Entertainment. "Olive shows her unique talents as she dives into a world of intense passion and complete abandon in one memorable scene."
"It's one release that will leave fans and critics breathless with its outstanding performances," he added.
Click here for box art and additional details; find Erotica X online and follow the brand on Twitter for updates.