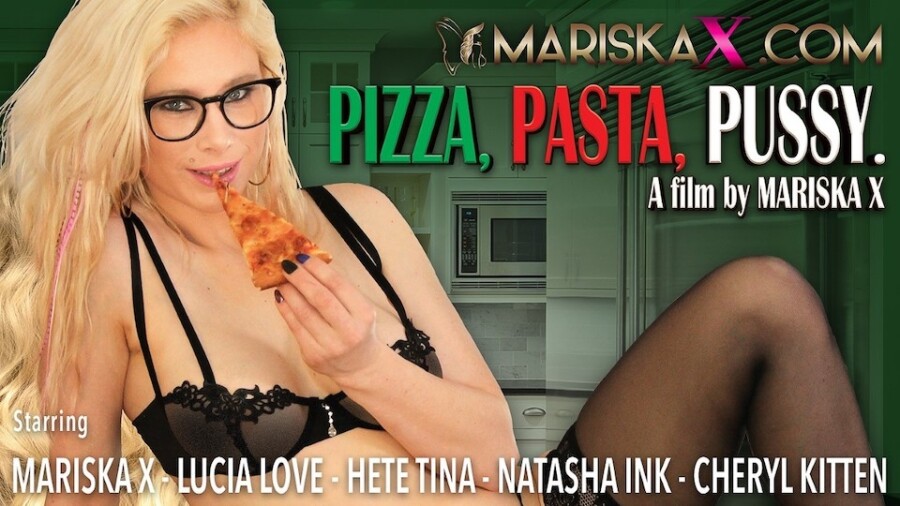 'Pizza, Pasta, Pussy' Now Being Served From MariskaX
MONTREAL – MariskaX has announced the release of "Pizza, Pasta, Pussy," now available in both retail and wholesale outlets.
"Pizza, Pasta, Pussy" co-stars Mariska X, Cheryl Kitten, Hete Tina, Lucia Love, Maxim Roche, Natasha Ink and Ninos Paoli.
"These saucy ladies have an insatiable appetite for pepperoni," a studio rep said. "The pizza delivery service adds some incredibly special toppings and a whole new meaning to eating out. Once these guys drop off their meaty loads, they don't just stick around for the tip — they deliver the whole shaft".
For more information about "Pizza, Pasta, Pussy", click here.
For more from MariskaX, visit their website and follow them on Twitter.