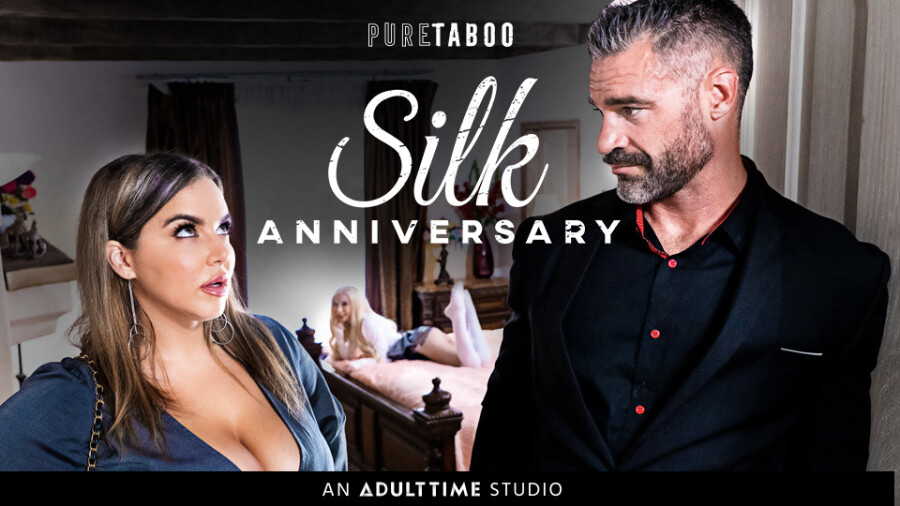 Pure Taboo Extends Relationship Series With 'Silk Anniversary'
MONTREAL — Pure Taboo extends a newly launched relationship series with "Silk Anniversary" starring Charles Dera, Natasha Nice and Kenzie Reeves.
"After the tantalizing introduction of Mr. & Mrs. Walker (Dera, Nice) in the just-released 'Bronze Anniversary,' the secret's out: after years of bringing home a handsome young man to pleasure Mrs. Walker," teased a rep, "Mr. Walker is bringing home someone new and very unexpected — a beautiful young woman, Candy (Reeves)."
Adult Time Director of Marketing Frank Stacy explained a recent survey of the Pure Taboo member base revealed they wanted "more attention to the stories, including multi-part projects, vignette series and sequels to popular episodes."
"With the release of 'Silk Anniversary' — a fitting and worthy sequel to 'Bronze Anniversary' — we are introducing fans to the first of many projects that will take our concepts beyond a single episode format," he added.
More about "Silk Anniversary" can be found here; find "Bronze Anniversary" here.
Additionally, Reeves will tout the release with a takeover of Adult Time's Instagram profile, starting at 3 p.m. (PDT) today.
Follow Pure Taboo and Adult Time on Twitter.