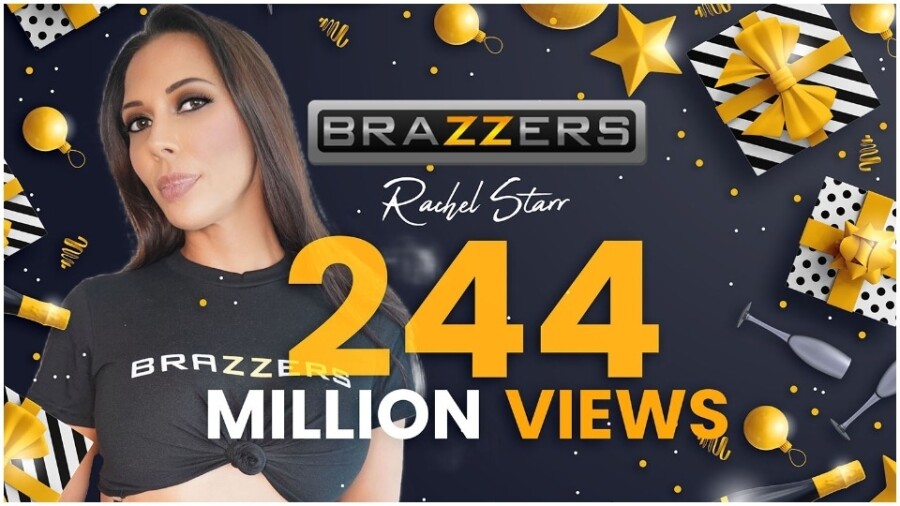 Rachel Starr Celebrates 244M Views on Brazzers.com
LOS ANGELES — Studio exclusive Rachel Starr is celebrating the achievement of over 244 million views on Brazzers.com.
Click here for a trailer commemorating her most popular scenes, which include "A Five Star Massage" with 335,000 views; "Stranger Danger" with 562,000 views; "This Was Your Idea" at 945,000 views; "A Side Piece of Porn Star" at 1 million views; and "The Last Dick on Earth" with over 2 million views.
"I love working with Brazzers, but I had no idea I had racked up that many views. What a wild ride it's been for sure," the performer enthused.
Her first scene for the studio, noted a rep, was 2007's "Wish Upon a Starr," opposite Johnny Sins, and her most recent is "Slut Magic" costarring Johnny Castle "and a large pink vibrator."
Explore all of Starr's scene work for Brazzers here and follow the studio on Twitter.
Follow Rachel Starr online and on Twitter and OnlyFans.