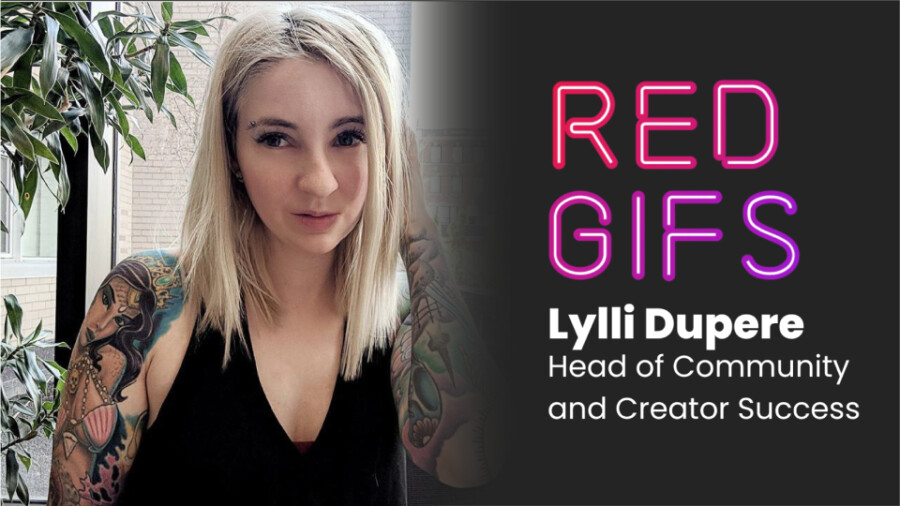 RedGIFs Taps Lylli Dupere as Head of Community and Creator Success
LOS ANGELES — RedGIFs has introduced Lylli Dupere as the company's new Head of Community and Creator Success.
Dupere has previous experience working as Senior Community Manager for MindGeek sites Pornhub, YouPorn and RedTube. Her role with RedGIFs will "strengthen the links between RedGIFs and its creators, ensuring the site continues to build creator specific features and provide invaluable exposure for its users," said a rep.
"I'm super excited to be joining the RedGIFs team in this new role," Dupere said. "This felt like the perfect home for my 12 years of industry experience and I'm looking forward to applying this knowledge to help creators grow their brand. RedGIFs is definitely going places and I'm thrilled to be a part of that journey."
Dupere will also head up the company's Sex Worker Resource Hub.
"We are delighted to welcome Lylli to our team," said RedGIFs CEO Jimmy. "From our initial conversations we immediately realised that Lylli's personality and work ethic aligned perfectly to our team and specifically to this role. We want creators to know that there is a direct line of communication available to help and support them and ensure that RedGIFs continues to grow and develop in line with the needs of our creators."
For more information visit RedGIFs online.