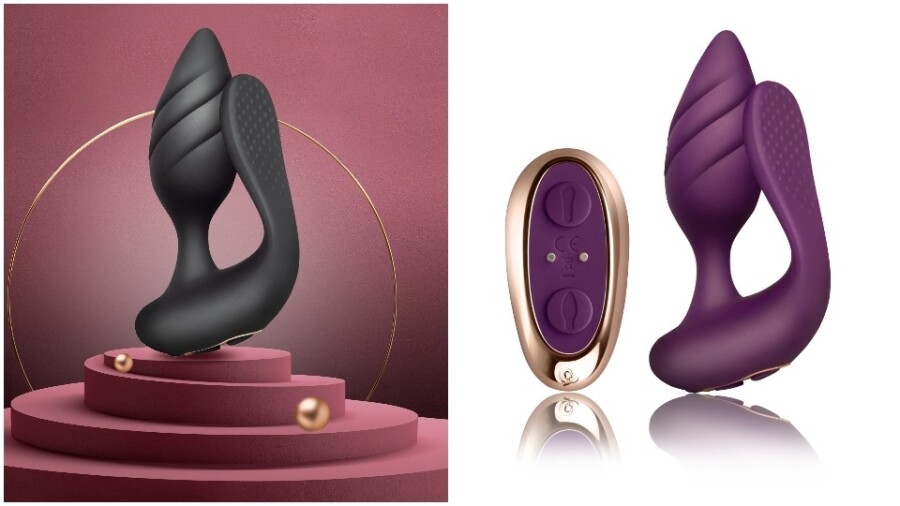 Rocks-Off Launches 'Cocktail' Dual-Motored Vibe
LOS ANGELES — Rocks-Off has announced the launch of the Cocktail, a dual-motored remote-controlled anal plug and pleasure shaft designed for "ultimate shared satisfaction."
"Well-known for their innovation and style, the U.K. manufacturer has designed an exciting new anal plug and shaft that gives pleasure to multiple pleasure zones whilst in use by couples," a rep explained. "The slim insertable shaft has a motor positioned at the tip, whilst the elegant plug gives strong vibrations which can be felt right to the top of the product. We believe Cocktail offers a whole new dimension to anal play and we know this is going to be an inventory must-have."
"Cocktail is also remote controlled with dual independent motors so you can really spice up the enjoyment with out losing the moment," added the rep.
Sales Director Sham Galoria described the pleasure device as "a really exciting product."
"It has been specifically designed to pleasure the anus and vagina whilst also stimulating the penis during sex," Galoria added. "Without doubt we have seen interest and demand move towards more people wanting to try anal sex; the issue is that some anal products are large which is off-putting to the first -time users."
"Our Petite Sensations have been an exceptional range of products and they are still one of our top-sellers, so we wanted to bring a product to market that would offer something that was really different for couples who wanted to enjoy anal play with a sensual difference," they continued.
Product details include "velvet-touch, flexible, body-safe silicone" and "10 deeply powerful vibration and pulsation levels," said the rep. Cocktail is fully waterproof and provides one hour of play with a one-hour USB magnetic charge and a three-second on/off.
For additional details, contact sales@rocks-off.com. Visit Rocks-Off online and on Twitter and Instagram.