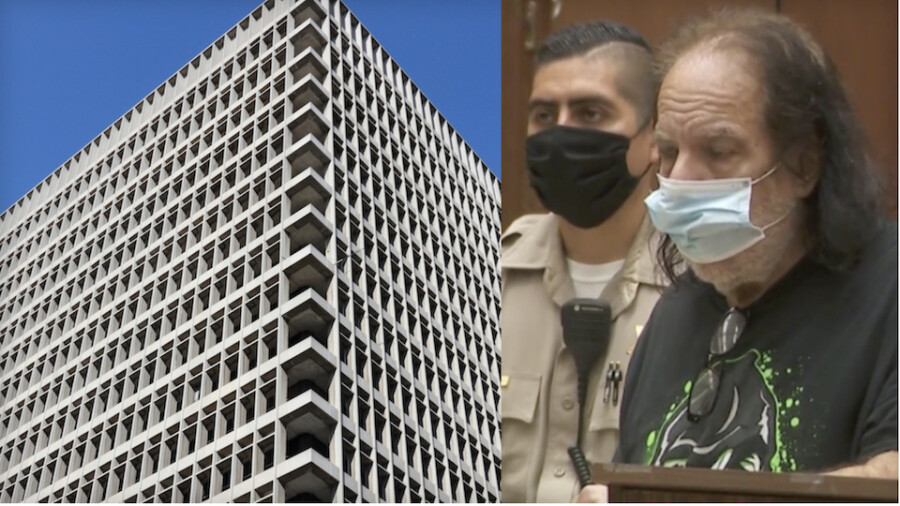 Ron Jeremy: 2 Accusers Drop Out of DA's Case
LOS ANGELES — Two of the accusers against Ron Jeremy in the ongoing criminal trial for multiple incidents of sexual abuse taking place in Los Angeles have dropped out of the District Attorney office's case, a spokesperson confirmed to XBIZ.
Legal observers had noticed a discrepancy in last week's announcement by DA George Gascón that a grand jury had indicted Jeremy on "more than 30 sexual assault counts involving 21 victims dating back more than two decades."
Before the grand jury met in secret — a development XBIZ broke on August 16 — the number of alleged victims was 23.
Consulted by XBIZ, the DA's spokesperson confirmed that "the biggest change [between last year's amended complaint and the grand jury's indictment] is that there are 21 victims not 23. Two victims were unavailable to testify due to personal reasons."
The DA's office also clarified that "a few of the charges were tweaked to more accurately represent victim grand jury testimony."
The office "declined to comment" about other questions posed by XBIZ, including whether it is standard to have the grand jury and the indictment over a year after an arrest/arraignment, or is this in any way COVID-related, and whether the grand jury transcript will allow the alleged victims and witnesses to not face the defense during the preliminary hearing.
The grand jury indictment was returned August 19, and was unsealed August 25.
Jeremy is scheduled to return to court on October 12 for a pretrial conference.
For XBIZ's ongoing coverage of the Ron Jeremy case, click here.