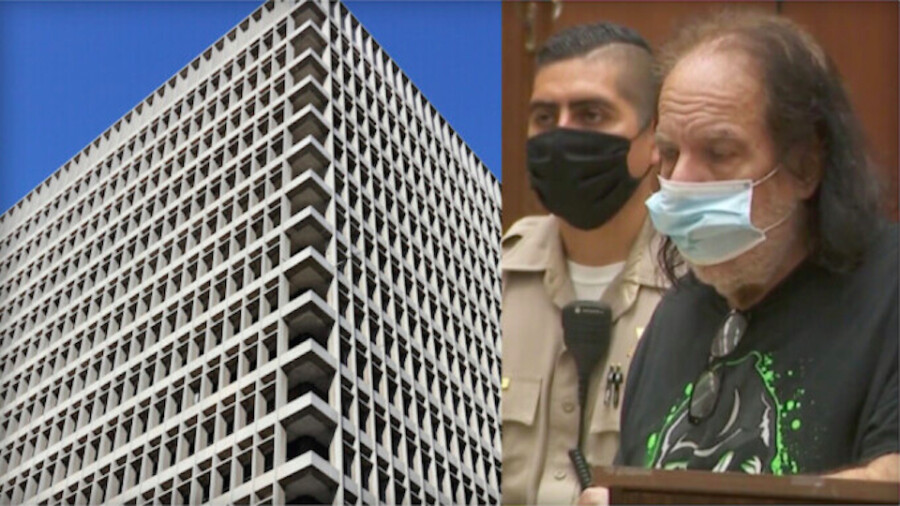 Ron Jeremy: Grand Jury Currently Meeting in Los Angeles
LOS ANGELES — A grand jury is currently meeting in a Los Angeles courthouse to consider accusations of multiple counts of sexual assault against Ron Jeremy, according to sources familiar with the proceedings.
The grand jury has been convened in secrecy, with the prosecution presenting testimony from some of the people cited in the indictments, which may include both victims and witnesses.
The last public hearing in the case was supposed to have occurred on August 4, a date which Jeremy's attorney, Stuart Goldfarb, and District Attorney Paul Thompson had agreed in March for the beginning of the preliminary hearing
On August 4, the preliminary hearing was postponed at the request of the defense until October 25.
"The purpose of a grand jury being reconvened would typically mean that new evidence has surfaced that the state wishes to present for the purpose of either adding additional charges, potentially additional victims or potentially raising some of the charges," industry attorney Corey Silverstein explained to XBIZ.
The charges against Jeremy add up to: 11 counts of forcible rape, eight counts of sexual battery by restraint, six counts of forcible oral copulation, five counts of forcible penetration by a foreign object and one count each of sodomy, assault with intent to commit rape, assault with intent to commit forcible digital penetration, penetration by a foreign object on an unconscious or sleeping victim and lewd conduct with a 15-year old girl.
The incidents now involve 23 victims.
Jeremy has pleaded "not guilty" to all of the charges.
This is developing news, which XBIZ will continue reporting as more information becomes available.
For XBIZ's continuous coverage of the Ron Jeremy case, click here.