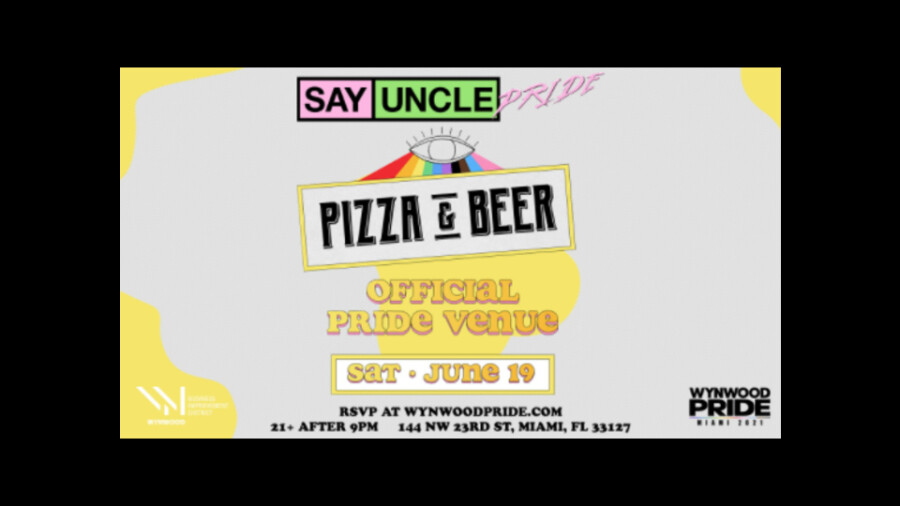 SayUncle Sponsors Wynwood Pride Event This Weekend
MIAMI — The Wynwood Pride event "Miss Toto's Funhouse Celebrity Deathmatch" in Miami on Saturday between 4-9 p.m. (EDT) will be sponsored by SayUncle.com.
"This year, SayUncle is an an out, loud and proud sponsor," a rep enthused. "The iconic boxing ring is back for a one-day-only event at  Wynwood Pride 2021. Catch all of your favorite drag stars as they face-off in back-to-back lip-sync battles. SayUncle's Pride ring boy will be there as well. Catch all the action at Wynwood's new outdoor hot spot, Pizza & Beer."
The drag queens scheduled to take part in the "Deathmatch" are Aurora Whorealis and Opal Am Rah at 5 p.m., Lil Plastic and Persephone Von Lips at 6 p.m., Mami Issues and Opulenceeeee at 7 p.m. and  Malayah Damore Foxx and Juicy Love Dion at 8 p.m.
Branded merch and other swag will be available at a SayUncle booth at the venue. The company will offer giveaway prizes to patrons and performer Dakota Lovell is set to mix-and-mingle.
Visit WynwoodPride.com for additional details.
Find SayUncle online and on Twitter.
In related news, SayUncle is marking Pride Month by donating $10 for each monthly subscription, and $25 for each annual subscription, throughout June to the Los Angeles LGBT Center's CARE Fund; click here for details.