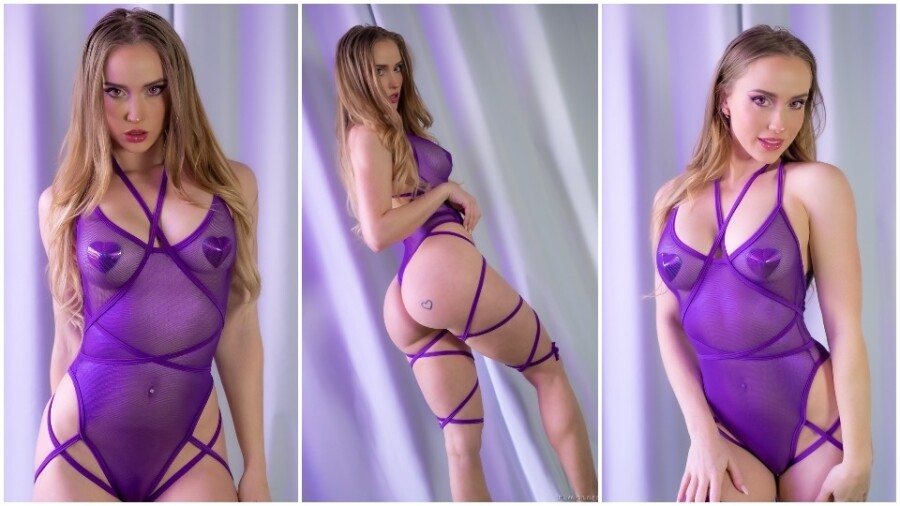 Scarlet Chase Enjoys Exclusive 'Anal Slime Bath' for Evil Angel
LOS ANGELES — Evil Angel is touting the exclusive online release of "Anal Slime Bath" directed by and starring Scarlet Chase.
The action includes "slick solo sodomy and outrageous toy play as glamorous, blonde Scarlet immerses her bodacious body in liquid lube," a rep teased. "Scarlet's SecretCrush brand has become a popular attraction at the site, and for the first time, subscribers get exclusive access."
As the scene begins, "longhaired Scarlet drops rubber ducks and sex toys into an inflatable pool full of clear, viscous fluid. The comely, natural beach beauty with the gorgeous, satiny-smooth skin sinks into the slippery stuff, playing with thin strands and thick sheets of shimmering lube," explained the rep. "A big syringe injects the slime into her anus, and the camera captures exciting images as her butthole spews streams of glistening goop. Scarlet slides rubber ducks, rubber balls and a fat dildo up her ass, and her sphincter squeezes them back out, no hands. Little plastic balls fall into her rectum through a dilator and then fly out like popcorn."
The performer noted she has "always been a fan of Evil Angel's work."
"So I'm very happy to have this scene exclusively on EvilAngel.com, and excited to share my kinks with my Evil fans," she added.
COO Magalie Rheault described Chase as "a big star on clip sites."
"EvilAngel.com members are excited to see her in action that's unavailable anywhere else in the world. We are always looking to add variety to our website, and by partnering with select content creators like SecretCrush, we can offer our members unique, exclusive experiences," she said.
"Anal Slime Bath" is now available to members at EvilAngel.com; follow the studio and Scarlet Chase on Twitter.
"Take the plunge," added the rep.