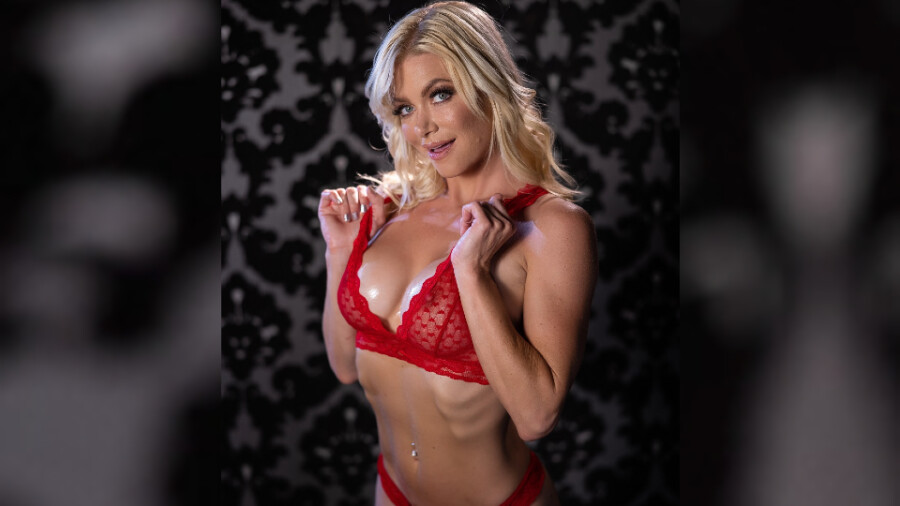 Serene Siren Is Girlfriends Films' Newest Contract Star
LOS ANGELES — Serene Siren has inked an exclusive performance contract with Girlfriends Films.
"The gorgeously gifted Miss Siren joins an elite group of entertainers who beautifully embody the heart, spirit and soul of Girlfriends Films' quality productions; the star is already one of the most popular talents on our website, with more than 40 onscreen credits to her name," noted a rep.
Siren said she has felt "comfortable, supported and part of the family since the first day I walked onto a Girlfriends set."
"I'm so honored to have been chosen as an exclusive talent and [featured] performer in their award-winning films," she added. "Speaking of awards, I'm ecstatic to say that our title 'Net Skirts 23' just received a NightMoves nomination in the category of 'Best All-Girl Release,' and I also scored a nomination myself for 'Best Girl/Girl Performer' — thanks in no small part, I'm sure, to my work for Girlfriends."
Siren has wrapped "a new double-header" for the studio.
"Recently in Vegas, I shot for the 'Mother-Daughter Exchange Club' series with two totally stacked superstars, Alyx Star and Angel Youngs. My hormones were racing, sending energy to my clit and engorging it, just thinking about the sizzling-hot lesbian pairings," she enthused. "Alyx and Angel helped me ascend to 'titty heaven' and I'm already dreaming about going back again."
The performer rhapsodized about her upcoming Girlfriends scene work.
"One was with newcomer Jasmine Wilde, who was an amazing kisser; a sultry big titty extravaganza with Emily Addison; and my first-ever threesome for their website with Aubree Valentine and Alyx," Siren shared. "It was fucking heaven. I got to enjoy two absolutely lovely ladies as a promotion for something very exciting that's happening, and it was everything I ever fantasized. Did I mention how excited I am to be a new contract performer for Girlfriends?"
Siren is represented by 101 Modeling; follow her on Twitter and find her premium social media links here.
Find Girlfriends Films online and on Twitter.