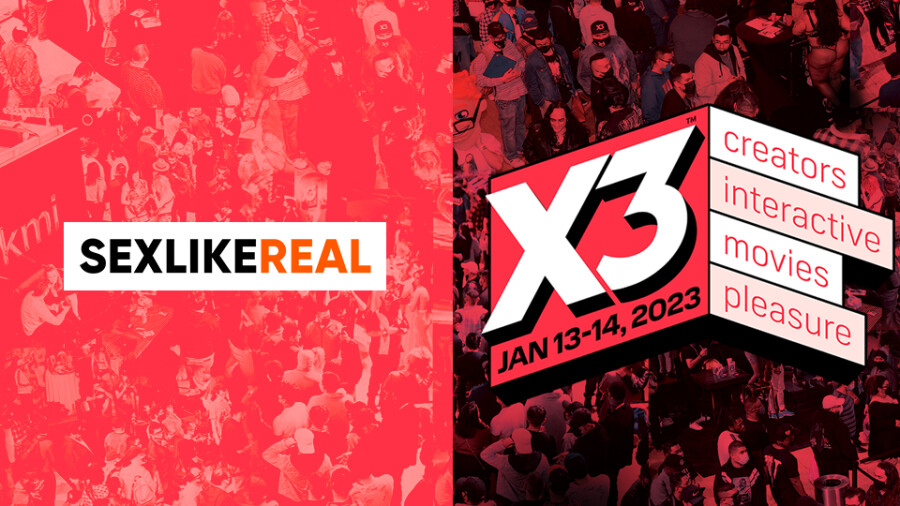 SexLikeReal to Showcase Latest VR Tech at X3 Expo
HOLLYWOOD, Calif. — SexLikeReal will showcase its latest virtual reality tech in a return to X3 Expo, set for Jan. 13-14, 2023 at the world-famous Hollywood Palladium.
House director OnTheTelly described SexLikeReal as a "next-gen adult platform that serves both fans and creators alike."
"Our mission is to move the goal post of what's possible in VR, AR or any other type of future media," OnTheTelly added. "We are dedicated to growing a safe and fair platform where everyone will find something they enjoy while supporting their favorite creators."
Such top talent as Skye Blue, Blake Blossom and Kay Lovely will serve as SexLikeReal brand ambassadors as they mix and mingle with fans and fellow creators throughout the weekend.
Hailed by attendees and exhibitors alike, the inaugural edition of X3 drew thousands of fans, stars and exhibitors from around the world for a one-of-a-kind experience, garnering a tsunami of social media buzz.
Showcasing a wide variety of sizzling exhibits and solo booths for creators to connect with fans, promote merch and more, X3 promises once again to deliver the biggest lineup of stars in North America along with the latest advances in digital entertainment and pleasure tech.
OnTheTelly enthused about SexLikeReal's return to X3.
"The expo allows us to meet and directly engage with fans," they noted. "It means a lot to fans when they can see firsthand how we integrate their feedback into our scenes and the work that we do."
Purchase tickets here and visit X3.show for the official event website; follow X3 on Twitter and Instagram.
For creator inquiries, contact creators@x3.show.
Find SexLikeReal online and on Twitter.