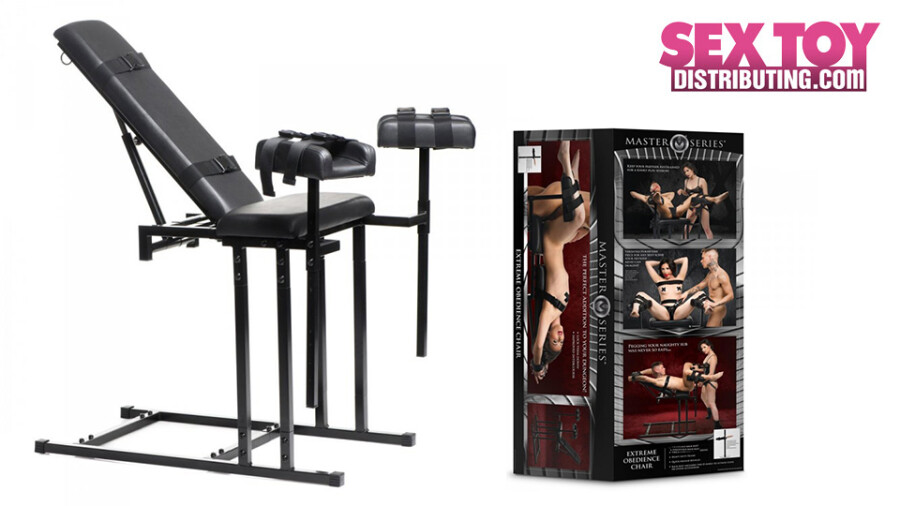 SexToyDistributing Now Shipping 'Master Series Extreme Obedience Chair'
HUNTINGTON BEACH, Calif. — SexToyDistributing is now shipping the Master Series Extreme Obedience Chair.
The chair features a fully-adjustable backrest with two D-rings to attach cuffs or other accessories.
"This smooth and sexy black padded chair is built to create countless opportunities for pleasure and play, whether users are looking for extra physical support or an easy-to-clean chair made for total domination," said a rep. "The Extreme Obedience Chair has everything shoppers need to help users feel both comfortable and satisfied, even during extended sessions."
The chair is also compatible with the the Master Series Dicktator Extreme Sex Machine.
Wholesale Supervisor Brenda Reynoso shared her excitement about the new chair.
"We're so excited about the Extreme Obedience Chair and our customers have anxiously awaited its arrival," she said. "It's so exciting to be expanding our Master Series offerings with a product of such outstanding quality. As BDSM moves further and further into the mainstream, we are seeing more shoppers looking to take it to the next level with high-quality items like this."
For more information, visit SexToyDistributing or email info@sextoydistributing.com.