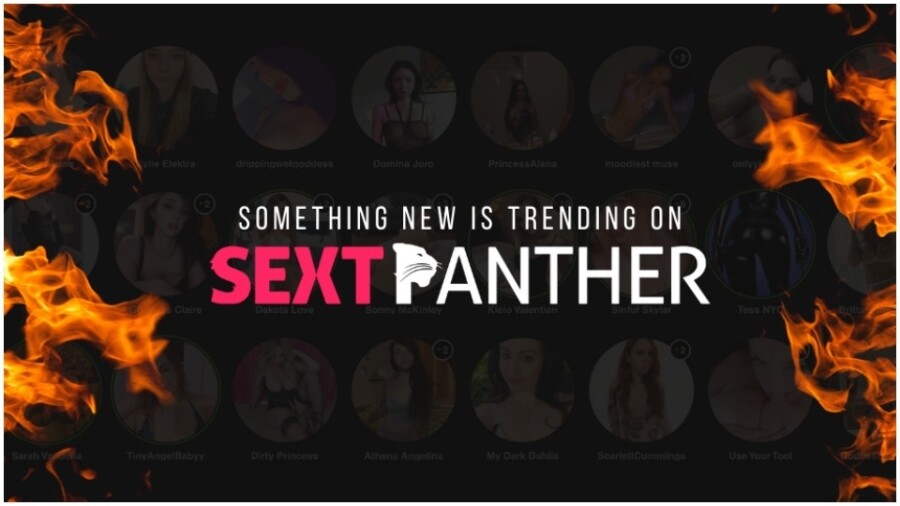 SextPanther Unveils New 'Dark Mode' Platform Revamp
LOS ANGELES — SextPanther has announced the rollout of a "dark mode" user interface option and redesigned model profile pages, among other new features.
"Beyond the visual improvements, SextPanther has improved the overall ability to discover a model by adding filters and expanded listing pages, which include sections for models that are exclusively available for phone calls and video calls," a rep explained.
"Additional discoverability sections include Online Now, New Models, Trending Models and Top Models," continued the rep. "The SextPanther Explore Feed has also undergone a slight makeover by the adding the ability to 'Like' feed posts and the ability to send a message directly from the post.
In addition, SextPanther has introduced a "Top 10 SextPanther Models of the Month" contest that awards the top three models with a prize of $1,000, $750 and $500, respectively, while the fourth and fifth top models will receive $250 and the rest of the top ten will receive $100.
"We are extremely proud and excited to finally unveil the new era of SextPanther Along with the fresh new feel of the site, new discoverability opportunities for our models and our monthly 'Top 10 Models' contest, it has never been a better time to become a SextPanther model," a rep enthused.
"We are always striving to keep SextPanther as up to date as possible, both visually and from a functionality standpoint," continued the rep. "We are confident that our latest update does just that and then some."
Find the revamped SextPanther online and follow the platform on Twitter.