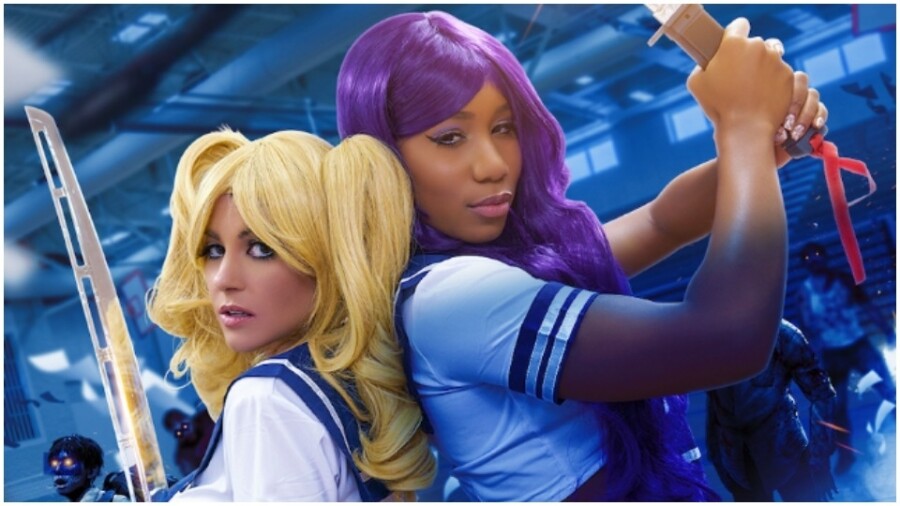 Sparks Entertainment Debuts Cosplay Title 'Schoolgirls vs. Zombies'
HOLLYWOOD, Calif. — Cosplay-centric Sparks Entertainment has rolled out "Schoolgirls vs. Zombies," inspired by the aesthetic of both anime and grindhouse cinema and starring Kayla Kayden and Jenna Foxx.
The women play "two mischievous private schoolgirls who receive detention after they get caught making out. But then nuclear war breaks out and sparks a zombie outbreak in their town. Kayla and Jenna are fighting for their survival, and Jenna will do anything not to die a virgin. Will the girls live to see another day? Will they finally go farther than just kissing?"
A SFW trailer is currently available on YouTube.
"Jenna and Kayla really killed it in this scene from their acting to on-camera chemistry," director and Sparks Entertainment Founder Harry Sparks said. "This scene is one of my favorites on the site. Our members are loving it — and the special effects. We have a lot of great scenes available and many more coming."
Click here for additional information and follow Sparks Entertainment on Twitter and OnlyFans; new signups before July 1 unlock 30 free days.
The company's top titles include the XBIZ-winning "The Vampire Mistress" (2013) and multi-nominated "Beauty & the Beast XXX" (2016); the studio recently released "The Frog Princess" starring Alexis Tae.