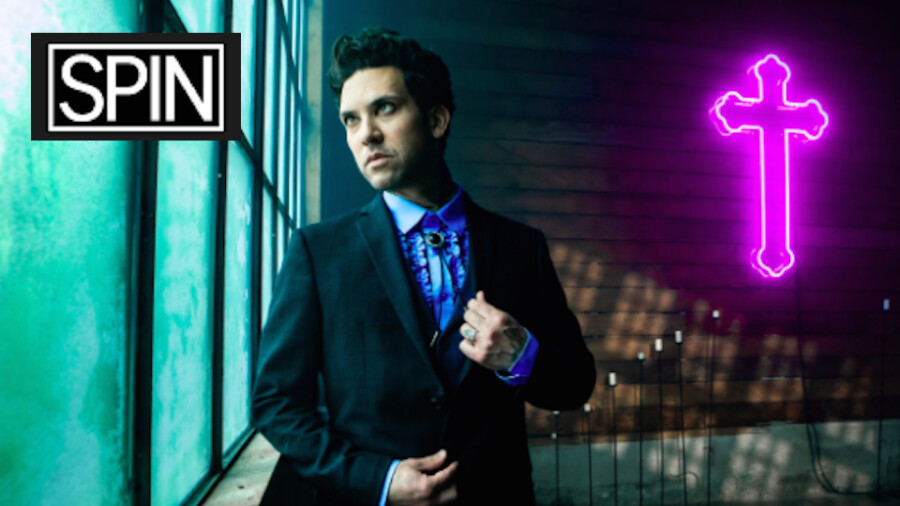 Spin Magazine Profiles Small Hands, Praises 'Age of Regret' EP
LOS ANGELES — Spin magazine profiled Small Hands today, and praised his current EP "Age of Regret," released under his music alter ego Empty Streets.
The XBIZ award winning performer, also know as Aaron Thompson, was interviewed by Spin's Jason Pettigrew, who hailed his creating "dramatic electronic dream pop as a conduit for his checkered emotional state."
"Empty Streets is a three-pronged thing," Small Hands told Spin. "First of all, I've always loved bands like Depeche Mode and Sisters Of Mercy. Those bands are always on my playlists, even though I have a Clash tattoo. Then when my adult film career really started taking off, I didn't have time to jam with guys or get in a room with people to practice three times a week. And I had been scoring for adult films and was already getting entrenched into the tones and playing synths and stuff. So I was like, 'OK, I like this kind of music. I'm alone and I've got the gear.' It seemed like a no-brainer to me."
Religion and Betrayal
The noted adult performer also spoke about his traumatizing religious background in the Baptist church, and about his relationship with wife and business partner Joanna Angel.
"I think the ultimate definition of betrayal is having an agreement between two people and then having it be broken," Small Hands said in the interview. "Betrayal can be sexual, but it doesn't have to be. So to me and my wife—to relate it to porn—it's not how we define betrayal. There's no shadiness when she goes to work. I know that. I know what's happening when I go to work. She knows. We talk about work when we get home. I don't become directly aroused by the thought of my wife having sex with other people."
Small Hands explained he is "very aroused and excited at the thought of my wife experiencing every adventure, every high. I want her to have it all because I love her. So I'm happy if she goes out and gets gang-banged and has a fucking blast because I'm like, 'Hell yeah, get it,' you know? And I don't feel disrespected at all because she's coming home to me. She loves me and I feel very secure in our love. And that means when I go out and I do the same thing, it works both ways. We get this very cool, reciprocal circle that we just keep feeding each other's needs and quest for adventure while remaining respectful to our home base at the same time."
"None of my songs are really about sex or sexual betrayal," he added. "When I write about betrayal, I'm writing about how for my whole young life, I followed the teachings of Christ and my father and the church to the T. I was such a good kid. I got straight A's. I didn't drink. I didn't do drugs. I was the model child. And the result I got is garbage. Speaking to God or my father, how dare you promise me everything if I do all these things that, 'this is the way it goes and you'll be happy'?"
To read the Small Hands/Empty Streets feature, visit Spin magazine.