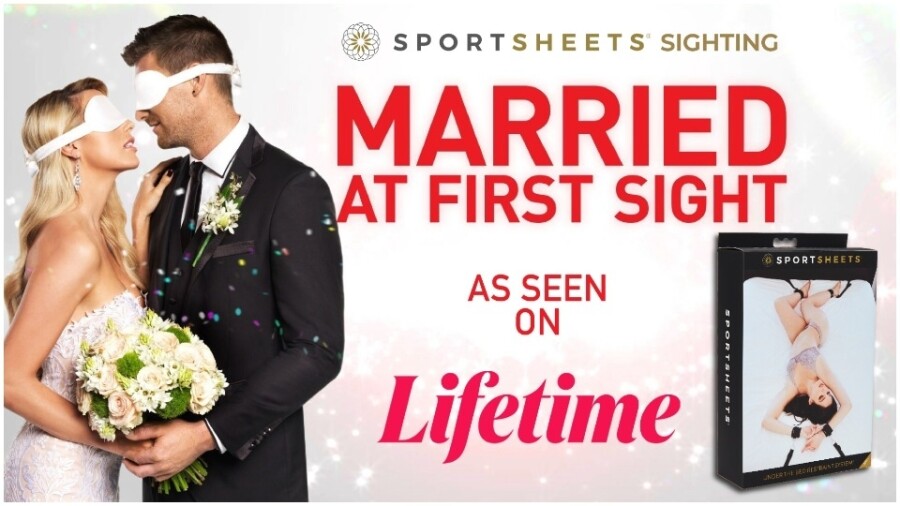 Sportsheets Products Spotted on 'Married at First Sight'
CERRITOS, Calif. — Sportsheets is touting a recent cameo appearance by its Under the Bed Restraint System on the reality series "Married at First Sight."
The item turns up in the "Matchmaking in Houston" Season 13 special episode that offers "a behind-the-scenes look at how the 'Married at First Sight' experts matched the five new couples who will meet at the altar for season 13 in Houston," a rep explained.
Sportsheets Private Label Specialist Emily Silva was pleased by the cameo.
"A big smile crossed my face as I watched Dr. Viviana Coles name the Under the Bed Restraints as she searched a potential cast member's bedroom," Silva said. "Having a product in 'Married at First Sight' confirms Sportsheets is becoming more and more widely accepted."
The original Under the Bed Restraint System has been "a consistent Sportsheets bestseller, easily adjustable to fit any size mattress and portable for travel," said the rep. "The original has spurred two additional versions, the Extreme Under the Bed Restraint and the newly released Special Edition. The Extreme version features six points of connection for attaching cuffs, a collar, and more. The new Special Edition is revamped with gold hardware and comes complete with four high quality faux leather cuffs and soft blindfold."
Visit SportsheetsB2B.com and follow the company on Twitter.