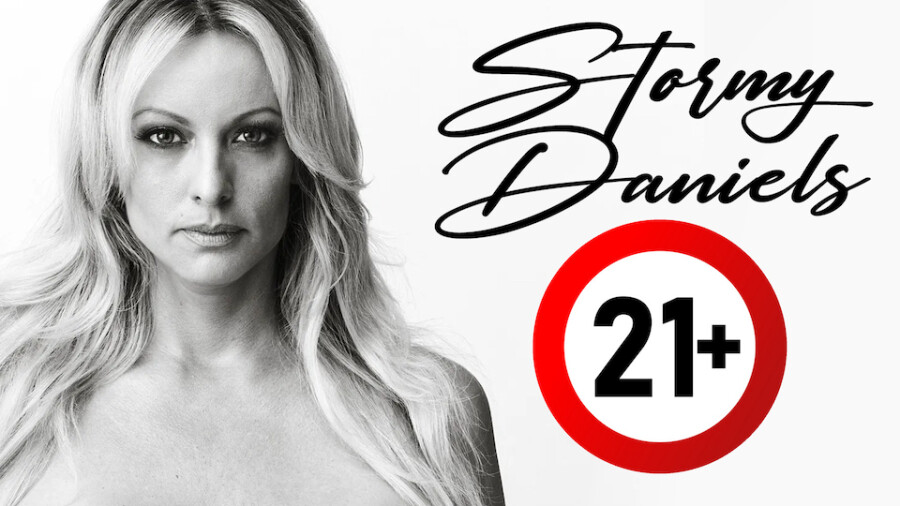 Stormy Daniels Announces 21+ Talent Age Requirement for Her Projects
LOS ANGELES — Stormy Daniels has established a a new production policy requiring all performers appearing in her movies or scenes to be a minimum age of 21, effective immediately.
"I have decided to not cast any talent under 21 for sex roles in my movies and scenes anymore," said Daniels, who can currently be seen in VH1's hit revival of the early 2000s reality series The Surreal Life. "For two decades now, I have witnessed the disturbing pattern of girls coming into the business too young and for the wrong reasons, then regretting their decision and trying to move on to other careers only to be shunned and forced to return, and I just want to do what I can in order to prevent that from happening."
Daniels, who has lately been directing for Wicked Pictures, joins company Head of Production Axel Braun in the decision. Braun implemented the same policy in 2013. 
"It is not a popular decision, but it is the right one," Daniels added, pointing out Braun's ongoing successes after making that choice a decade ago.
Braun said that back in 2013 he did not expect anybody else to stop shooting performers aged 18-20. "It was not a crusade, a PR stunt, or a political move," he noted. Just a personal decision dictated by my own feelings and experience, so I obviously understand Stormy and applaud her for taking this step."
Daniels elaborated on her choice. "We are treated like criminals, but even convicts have work release programs and are allowed to move on and succeed," she explained. "It's absurd that a person who has killed someone has a better chance at being forgiven than a porn star. That's proof of how skewed society's views are about sex. I have personally experienced this multiple times when being turned down for jobs that I was absolutely the best candidate for, loans for homes that I clearly had the money and requirements for, and of course when I was famously called a liar just because I worked in the adult business." 
A rep explained that the last remark is a reference to the legal case involving her former lawyer, Michael Avenatti, who recently sought to discredit Daniels in court "by questioning not only her adult entertainment career, but her lifelong personal interest in the paranormal when she took the witness stand."
"I could name a hundred other times and ways this discrimination has happened to me and other sex workers," Daniels added. "It's time for this to end."