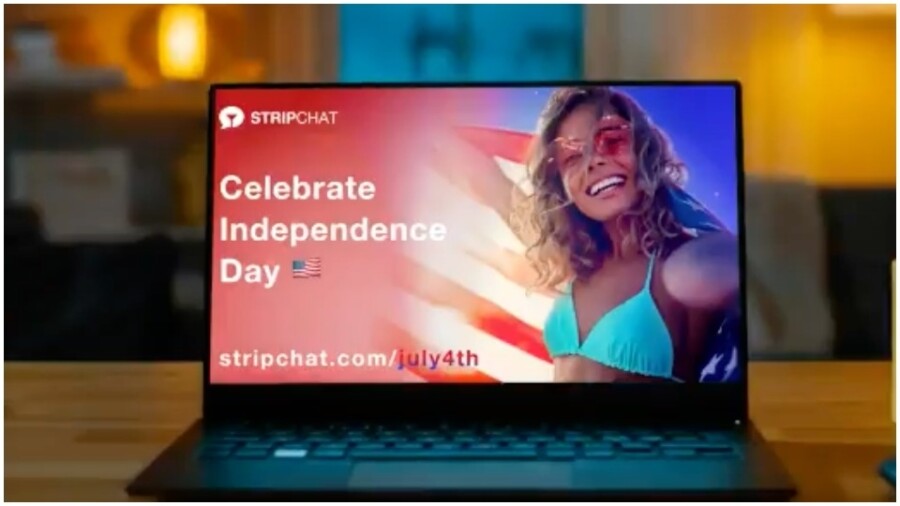 Stripchat Sets July 4th Themed Shows, Model Competitions
LOS ANGELES — Stripchat is trumpeting the Fourth of July with themed live shows throughout the holiday weekend and two model contests running through July 5.
"It's that time of the year to celebrate the red, white and blue," a rep enthused. "Whatever rocks your boat, you will find it in our 'Independence Day' special category. Camgirls from all over the world [share] one common goal: help you have the time of your life celebrating the Fourth of July."
"Their streams are tailored to this celebration and you will find them live in the category," added the rep. "Get your patriotic spirit rolling, and just bring your festive mood."
The first of two model competitions is a traditional contest to find the model who can eat the most hot dogs in only two minutes; the second requires models to deep-throat whatever hot-dog-shaped item they can find for as long as they can.
"If you choose the hot-dog-eating option, record a two-minute video eating as many hot dogs as you can in the allotted time," the rep explained. "If you choose the deep-throat option, record a video giving the most extended deep-throat you can to any hot dog-shaped item — it must be minimum 19 cm long (approximately 7.5 inches)."
Finally, models should post the video on their Twitter handles with the hashtag #HDBJ2021 and mention Stripchat.
"Stripchat will retweet the best videos and reward the two lucky winners with 25,000 tokens each, who will be announced on July 6," the rep noted. "However, only the videos published before 11:59:59 p.m. (UTC) on July 5 will be submitted to the contest. So if you have what it takes, don't hesitate to participate."
Visit Stripchat.com.