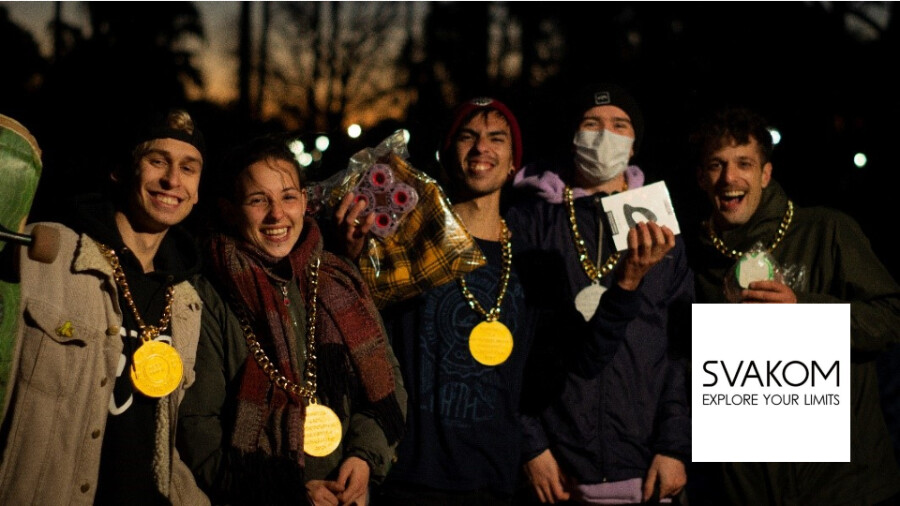 Svakom Sponsors Skateboarding Event in Buenos Aires
LOS ANGELES — Svakom has signed on to sponsor a skateboarding event in Buenos Aires in partnership with Patín Club, a nonprofit civil association in a part of the city where the largest concentration of longboard skaters in the country can be found.
The event is "a full day celebration of enjoyment, fun, skating and friendship," noted a rep.
"The Freestyle Longboard Metropolitan League has set a four-day schedule to determine the final champions," the rep continued. "The concept of the event is not only about the competition, which generates a score and places you within a ranking, but also other non-competitive activities with integration games for all levels, with prizes and proposals that encourage the participation of all people with a skateboard, without making a difference in age, gender, category."
Patín Club is "supported entirely by the local community," the rep explained. "It also belongs to one of the projects of the Argentina Longboard and Downhill National Commission" and serves as a guide for "projects that are being worked on at the national level."
The Patín Club founder notes the group was born because "we wanted the whole community to feel they have somewhere to belong to and identify with; where they can meet, interact and socialize to enrich their sports life. Before Patín Club, there was no association to represent us that can manage spaces, permits, insurance, events. We encountered lots of difficulties for many projects that we had in mind. So, finally, we decided to create an association to gradually fulfill our wishes. We still have a long way to go, but this event is a big step in that direction."
Svakom's Head of Marketing observed how the event "aligned perfectly with our brand philosophy."
"Our toys are gender-neutral and inclusive, and much like skateboarding, we also encourage people to explore their limits to discover something new about themselves," they said.
In related news, the company joined forces with international aid NGO Drop in the Bucket to assist community development by constructing water and sanitation facilities at schools and communities in sub-Saharan Africa.
Visit Svakom online and on Twitter and XBIZ.tv.