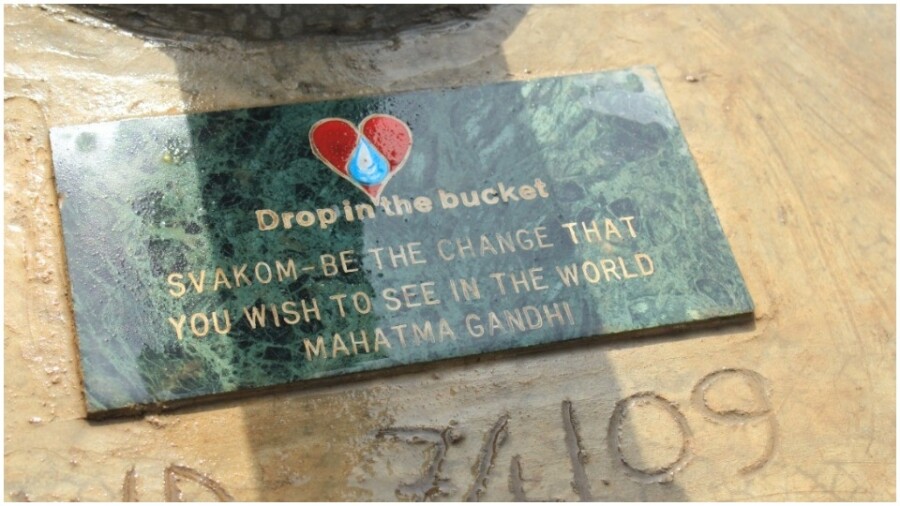 Svakom Touts 'Drop In the Bucket' Water Access Charity Effort
LOS ANGELES — Last summer, Svakom joined forces with international aid NGO Drop in the Bucket to assist community development by constructing water and sanitation facilities at schools and communities in sub-Saharan Africa. Months later, a new well the company funded for a health center in Pader, a town in Northern Uganda, has been successfully drilled.
Initial efforts were completed by March 24 "after months of overcoming the restrictions during the pandemic," a rep explained. "With its own source of clean water, the staff of the Alim Health Center II can spend more time focusing on their patients and no longer have to waste hours fetching water."
"It's refreshing to see Svakom give back to society by helping those who are in need and by making a positive impact around the world, which is a huge part of the brand's deeply-embedded philosophy," noted the rep.
Imelda Amoding, a health assistant at Alim Health Center II, which treats 150-200 patients daily, typically started her day by making a half-mile trek to a borehole well, where she would have to wait in a line in the direct sun for hours, often making her late to work.
Labong Casey is a cleaner at the center, where her job is crucial for keeping the facility clean and sanitary during the pandemic.
"The health center is the first place that anyone in the surrounding communities will go if they suspect they may have COVID-19," the rep said. "She would make five-mile trips a day, in total, just to get the water necessary to keep the facility clean. The extra work would leave her exhausted and aching at the end of the day."
With the new Svakom-sponsored well, added the rep, "the health center is now cleaner, more efficient and able to treat more patients each day."
Visit Svakom online and on Twitter and XBIZ.tv.
Learn more about Drop in the Bucket here.