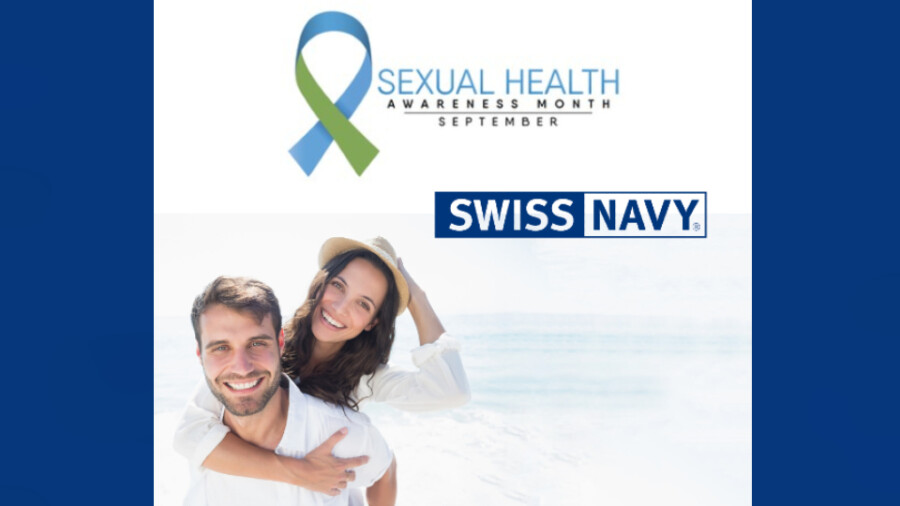 Swiss Navy Preps for September as 'Sexual Health Month'
POMPANO BEACH, Fla. — Swiss Navy is prepping to celebrate September as Sexual Health Month and this year's theme of "Love, Bonding and Intimacy," all of which, noted a rep, "are needed during these tumultuous times."
"Historically, we find our sales pick up every year during September," said Briana Watkins, VP of sales and marketing for Swiss Navy parent company M.D. Science Lab. "We knew the cause had to be something more than just kids going back to school. With our society's increased interest in sexual health, and the celebration of this annual event since 2010, it's looking like our September spike in sales may be something more."
The rep described how sexual health goes beyond "simple birth control and safer sex; it includes experiencing pleasure and intimacy in a healthy manner." Additionally, the use of lubricant, both water-based and silicone, has been shown to increase sexual pleasure and satisfaction, according to research published in the National Library of Medicine.
"Nine out of 10 women have reported sex is more comfortable, pleasurable and feels better when using lubrication," said Dr. Sunny Rodgers, M.D. Science intimate health advisor and ambassador for the American Sexual Health Association. "Swiss Navy offers several types of lubricants, allowing consumers more options that meet their unique preferences. And I'm sure there will be many people celebrating their sexual health this September."
Swiss Navy has increased its production schedule and stocked up on raw materials ahead of the anticipated sales surge.
"As always, Swiss Navy pays careful attention to their historic sales trends in order to stay focused on their company vision and to be able to better help their retail partners," the rep explained. "It's important to the entire Swiss Navy team that September be a major success for their customers and for the celebration of Sexual Health Month."
Click here for additional details about the World Association for Sexual Health.
For more information, visit SwissNavy.com and follow the company on Twitter.