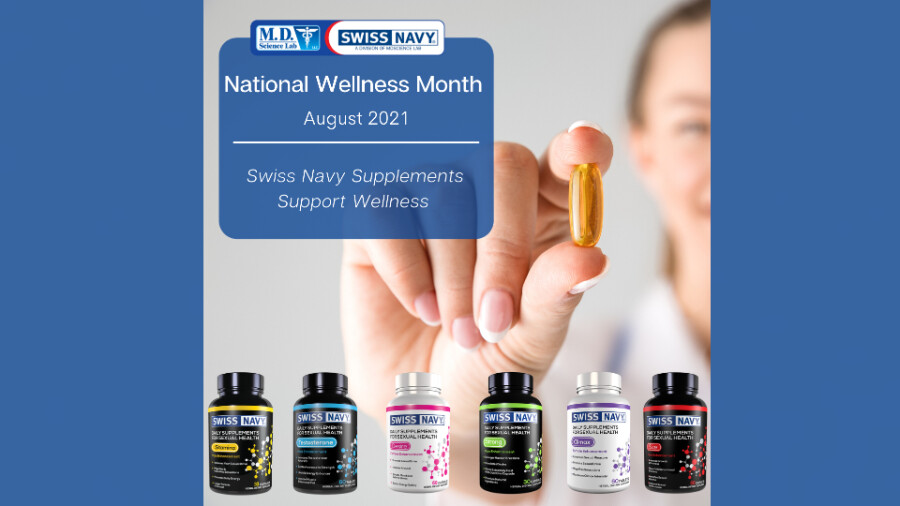 Swiss Navy Promotes Overall Wellness With Supplement Range
POMPANO BEACH, Fla. — M.D. Science Lab, maker of the Swiss Navy brand, is marking "National Wellness Month" in August with a range of supplements as a component of self-care and the creation of healthy habits.
"It's difficult sometimes to make time for intimacy," said Briana Watkins, VP of sales and marketing for M.D. Science. "There's no time like the present to check in with yourself to make sure your intimate wellness is prioritized. And our lab-created supplements are an easy way to do something good for yourself."
A rep noted Swiss Navy "strives to support wellness year-round with a wide range of supplements to help bodies get vital substances they need to function effectively. Wellbeing is not a one-time event. Supplements can be a way to continuously provide what a body may need."
The Mayo Clinic has reported that "some dietary supplements can help with sexual functions, such as erectile dysfunction," the rep added.
Swiss Navy Testosterone For Men is a dietary supplement that blends herbs, minerals and amino acids that are formulated to support testosterone and enhance sexual vitality. "One unique ingredient is Tribulus terrestris, which has been used for years in traditional Chinese and Indian Ayurvedic medicine to help with stronger, more frequent erections, higher volume of ejaculate and improved muscular density," explained the rep.
"Often it's just a small change that can impact your health in a positive way," said Dr. Sunny Rodgers, intimate health advisor for M.D. Science. "Dietary supplements may be helpful for personal wellness and continued healthy living."
Visit Swiss Navy online and on Twitter.