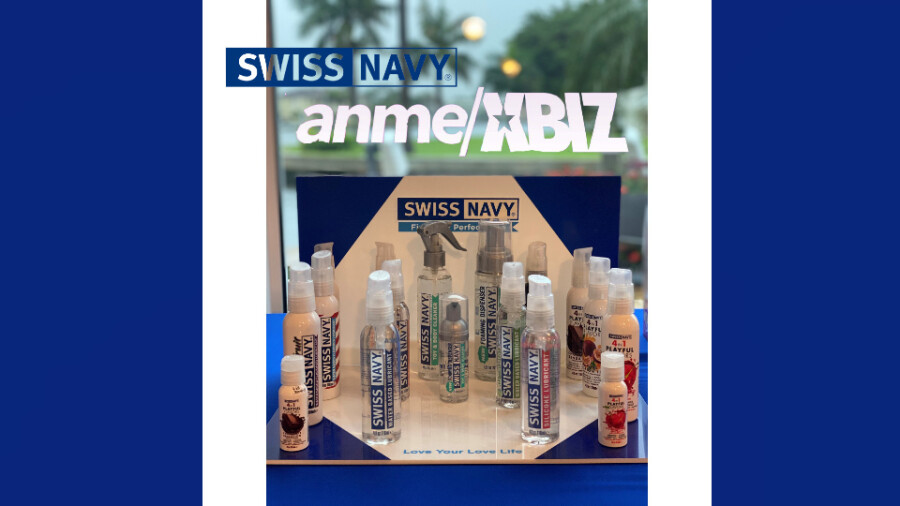 Swiss Navy Reports ANME/XBIZ Success With New Products
POMPANO BEACH, Fla. — M.D. Science Lab, maker of the Swiss Navy brand, reports a successful unveiling of its newest products at the recently concluded virtual ANME/XBIZ Show.
"As with the January show, this most recent worldwide virtual expo provided manufacturers and industry buyers a convenient place to meet and discuss new products," noted a rep.
"Swiss Navy's 4-in-1 Playful Flavors collection celebrated the addition of a new flavor, Salted Caramel Delight," the rep continued. "The delicious, multi-use flavored lubricants have been bestsellers since their release earlier this year, and this new flavor immediately became a favorite."
VP of Sales and Marketing Briana Watkins noted how Playful Flavors "help inspire confidence and comfortability for consumers, and we wanted to expand this popular collection."
"As always, we used our American-made, FDA-regulated formulas that buyers have come to trust and then used a Fortune 500 food company to create a delicious new flavor that encourages playfulness and exploration," she added, noting that Salted Caramel was also added to the Swiss Navy Flavored Lubricants line.
An "entirely new" product — a Premium Jelly Lubricant — also made its debut during ANME/XBIZ.
"Buyers were universally excited with this product," said Watkins. "Swiss Navy is known for creating the best lubricants on the market and we wanted to add something entirely new to our brand — a premium jelly lubricant. This ultra-thick, non-greasy formula stays exactly where it's placed and adds extra comfort to sexual activities."
Shipping for all three new products, in multiple sizes, is planned for 60-90 days from the close of ANME/XBIZ. Buyers are encouraged to contact their preferred Swiss Navy rep about pre-orders.
"Even though we weren't able to launch our newest products in person, the responses we received from everyone was overwhelmingly positive," M.D. Science Lab CEO Ralph Albrecht said. "I'm proud of our entire Swiss Navy family for creating our newest innovations. When we all support each other, magic can definitely happen."
Visit Swiss Navy online and on Twitter.