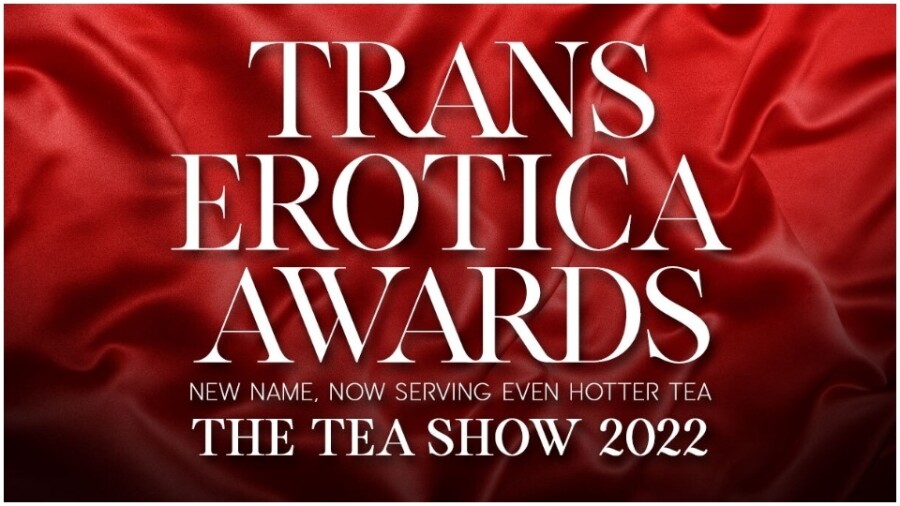 TEAs Announce Rebranding as 'Trans Erotica Awards'
LOS ANGELES — The Transgender Erotica Awards, produced by Grooby, has announced a rebranding to Trans Erotica Awards (aka TEAs). 
"We think of the TEAs as a living, breathing entity in many ways," Executive Producer Kristel Penn said. "It's one that has evolved multiple times throughout its history and we believe it's time for it to do so again. Shifting our language in this way feels more inclusive to the community we're celebrating."
Plans for the 2022 TEAs have not been formalized, Penn said, as Grooby awaits "how in-person events are handled in Los Angeles to protect the safety of guests and staff."
"Traditionally, TEAs season begins now," Penn explained. "COVID has changed all of it drastically. The last TEAs were hosted online and we are continuing to monitor how things are progressing here in Los Angeles. We are expecting to have a live awards show with guests in some format; more details will be announced in the coming months."
Follow the TEAs on Twitter and direct inquiries to kristel@grooby.com.
Click here for XBIZ's TEAs coverage.